Ahref has introduced a brand new plugin called "Ahref SEO WordPress Plugin". This plugin will help bloggers or businesses or website owners or web admins to perform quick content audits.
Before we see how we can install the Ahref SEO WordPress Plugin, let's look at what it is and why you should have it.
What is Ahref SEO WordPress Plugin?
According to Ahref, Ahref SEO WordPress Plugin will help you run content audits to optimize your historical content.
Benefits of Ahref SEO WordPress Plugin
Perform Free Content Audits
The plugin will run an audit and check for low-performing and high-performing posts and pages of your site. This will also provide recommendations to improve the website content by different tags.
Ahref content audit combines data from Google Analytics and Ahrefs like total traffic, organic traffic, and backlinks to each post and page.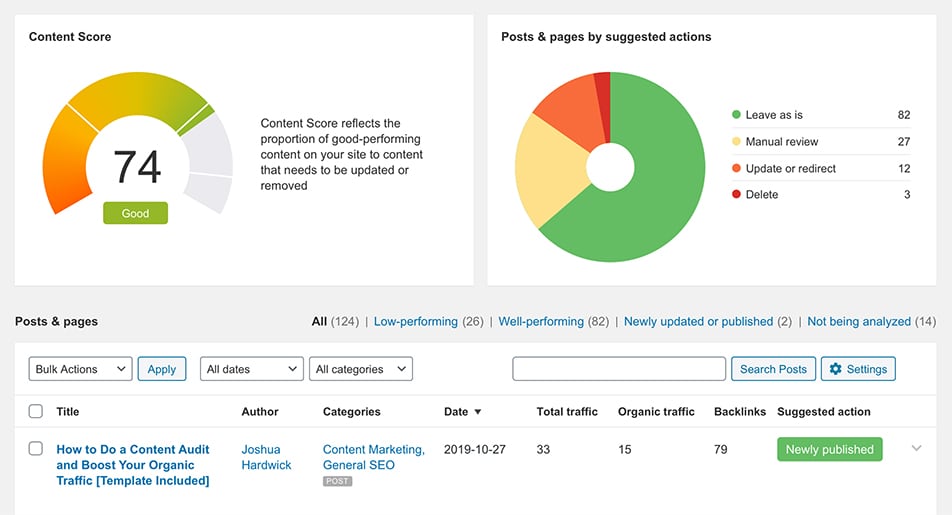 Backlink Monitoring
With the plugin, you can also check the new backlinks acquired or lost at a certain time. You can go and black the backlink you don't want.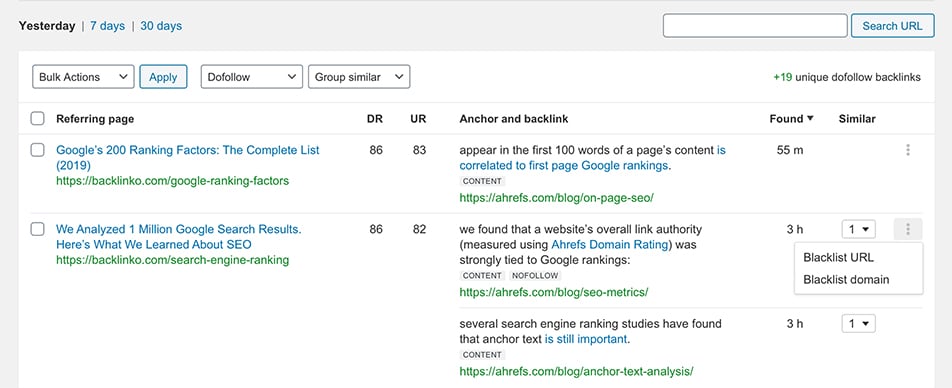 Traffic and Backlinks Gained
This is one of the important features that you will not get for free. with this feature of the Ahref SEO WordPress Plugin, you can check the organic traffic/month and backlink week growth for the posts.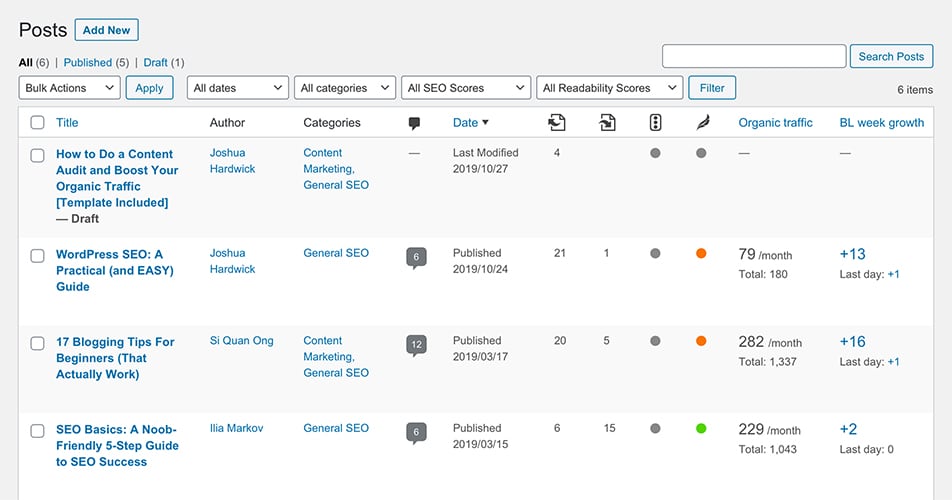 How to Download Ahref SEO WordPress Plugin ?
You can simply go to the following link and download the plugin and install it to WordPress. You would need to connect your google analytics and search console account to fetch the latest content and perform a quick content audit of your site.
FAQ Related to Ahref SEO WordPress Plugin
Do I need a paid subscription to access Ahref SEO WordPress Plugin?
No. The plugin is free to use. You can simply download and install it.
What all I can do with Ahref SEO WordPress Plugin?
With Ahref SEO WordPress Plugin you can easily track top-performing and low-performing blogs, check backlinks and also track blog traffic.
How to backlist the backlinks using Ahref SEO WordPress Plugin?
Just go to Ahref SEO WordPress Plugin Settings. You can put the links here that you don't want to be included in the Ahrefs link analysis and those links will be blacklisted.
What is the difference between Yoast SEO, Rankmath and Ahref SEO WordPress Plugin?
Yoast SEO and Rankmath are standard SEO plugin for on page and off page SEO however Ahref SEO WordPress Plugin allows you to perform quick content audits only.
 I have other SEO Plugins like Rankmath or Yoast SEO. Will it be affected?
No. You can keep using them. This plugin is different from them it will not affect your SEO but provide you with best insight to improve your blog.
References- https://ahrefs.com/wordpress-seo-plugin
We are a team of technical content writers who produce high-quality, engaging content for our tech audience. We know the latest trends and what matters to our readers, and we share that information in a way that's easy to understand. Our goal is to help our readers stay informed and up-to-date on the latest technology news.