A smile is something that defines your personality.….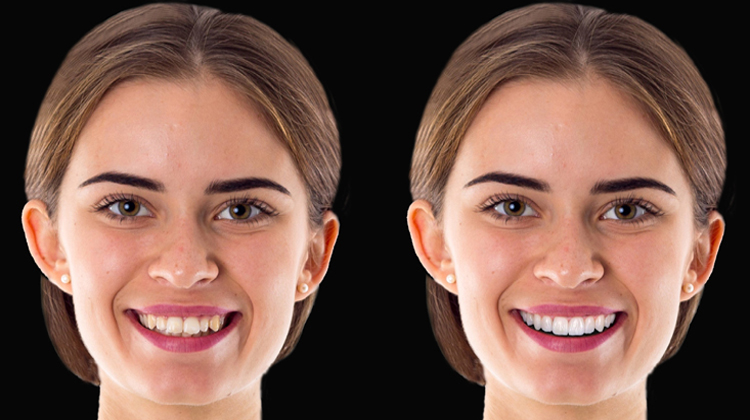 In today's fast-paced digital world, everyone wants to look perfect and live a happy life. Well so in order to look beautiful or handsome, you would need a perfect smile.
If you are looking for cosmetic makeover software and want to give a perfect smile to your patients, you can use the AI-Powered Smile Design Software- "DTS Pro"
What is AI-Powered Smile Design Software?
This is a revolutionary one-of-its-kind Dental Treatment simulation and Digital Smile Designing Software. It can be used to carry out the simplest of clinical simulations to the most comprehensive digital smile designing procedures. It is a quick, simple, and highly effective tool for decision-making.
Key Features
Realistic Natural Simulations within minutes
Powered by Artificial Intelligence
Digital smile designs for the desired personality
Quick and easy dental restoration
Tooth Whitening
Extraoral changes after Orthodontics/Orthognathic surgeries
Different types of braces
Orthodontic Tooth Movement
Replacement of missing tooth/teeth
STL Overlapping
And all of this in a quick time using simple photos!
How AI-Powered Smile Design Software Works?
The software uses photos, videos, and mock-ups along with the patient's dental and facial proportions to get details like gums, lips, and teeth to create a perfect smile. In this article, we will explore the best software options available in the market that help you to design natural smiles.
Why you should choose Smile Design Software ?
Digital smile design offers numerous advantages by using only photos and videos for simulation. Here are some of the benefits of Digital Smile Design Software
Awesome Predictability
Motivation to Patients
No manual errors
Automation
Effective collaboration
Easy to Operate
DTS Pro vs Other Simulation Software
Review by Top Dentists Practitioners
"DTS is an effective way of communicating the treatment objectives with the patients. Being an Orthodontist, helping my patients choose amongst the different types of braces has become a simple task using DTS"- Dr. Rohit Singh Jamwal (Orthodontist) M.D.S. Diploma in Orthodontics from Royal College of Surgeons – U.K.
"DTS helps generate realistic Dental treatment simulations using the perfect Dental Simulation Software. I believe DTS has to be an integral part of every dental office. It is quick and easy to use."-Dr. Amol Thorat (Prosthodontist), Faculty at DACE Master's Program.
DTS is a wonderful way to simulate patient treatment strategies that can be shown to the patient. It is a great asset in increasing patient acceptance of treatment and a 'must-have tool' for contemporary dental practice. –Dr. Ali Tunkiwala (Prosthodontist) Accredited Status by the American Academy of Cosmetic Dentistry (AACD) Diplomate IC01 Founder, Impart Education