In this blog we will discuss everything about AI Writing Tools, why they are trending, why businesses are moving to AI writing and the list of the 5 best AI writing tools.
AI writing is a type of artificial intelligence that has the ability to come up with creative and original content. It is an AI system that can understand what you write, then generate new content for you. This one is tricky to understand. The AI system is not generating new content, but it can detect what you wrote, learn from it and then write a new piece of content. AI writing can be used in journalism, social media, and websites or blogs.
Artificial Intelligence-powered writers have become very popular and widely used in the modern workplace. Some companies use this tool to provide content for niche topics, while others will use it for a variety of writing tasks.
Why AI Writing Tools are trending?
AI writing tools are trending because of the rise in demand for content. Content is the new king and it's not just about writing, it's about how you publish and distribute your content. This has given rise to a number of AI-powered tools that have made content creation more efficient than ever before.
Ai-powered tools include content creation, editing, and distribution platforms.
AI writing tools vs human writing what is the difference
AI writing tools are not a replacement for human writers. AI writers can help human writers to provide assistance by getting rid of writer's block and generating content ideas at scale. AI writing tools can also help human writers to write more efficiently.
The AI can create a comprehensive list of content ideas for them and the AI will do some editing on the raw text. This is similar to how human editors work with journalists in many newsrooms and corporations. AI writing tools are not a replacement for human writers.
AI writers can help human writers, but human writers should be in charge of the content. The AI may suggest that a person re-write their content to make it more compelling to humans and/or machines. The AI can then check if changes were made by the human writer or not.
How do AI Writing Tools work?
AI writing tools provide assistance to content writers by generating content ideas at scale. It can also be used to generate the first draft of a text, which the writer can then revise.
Some companies – like digital agencies – use these AI assistants to generate all kinds of content for their clients.
Why businesses should use AI Writing tools?
AI writing tools are becoming a necessity in the workplace. With these tools, businesses can generate content at scale and save time and money that would have been spent on hiring human writers.
Digital agencies use AI writers to create all kinds of content for their clients. They offer a wide range of services, from social media posts and blog articles to press releases and white papers.
What is the role of GPT 3 in the Growth of AI Writing Tools?
The growth of AI Writing Tools is one of the most discussed topics in the world. There is a lot of speculation and curiosity about how AI will change the way we write, and what role GPT 3 will play in that. Read more about GPT 3 Open AI here.
The best thing about GPT 3 is that it is not a standalone development, but rather just another step in the evolution of something much bigger – machine learning. Machine Learning has been around for decades, but only recently has it been able to be applied to something other than simple data crunching.
Machine Learning can be used to help with content creation by using data from previous content that was written by humans or generated by machines, to learn what words and phrases should be used more often and which should be avoided. This can help with both quality control and efficiency when publishing content. The future of content writing is here.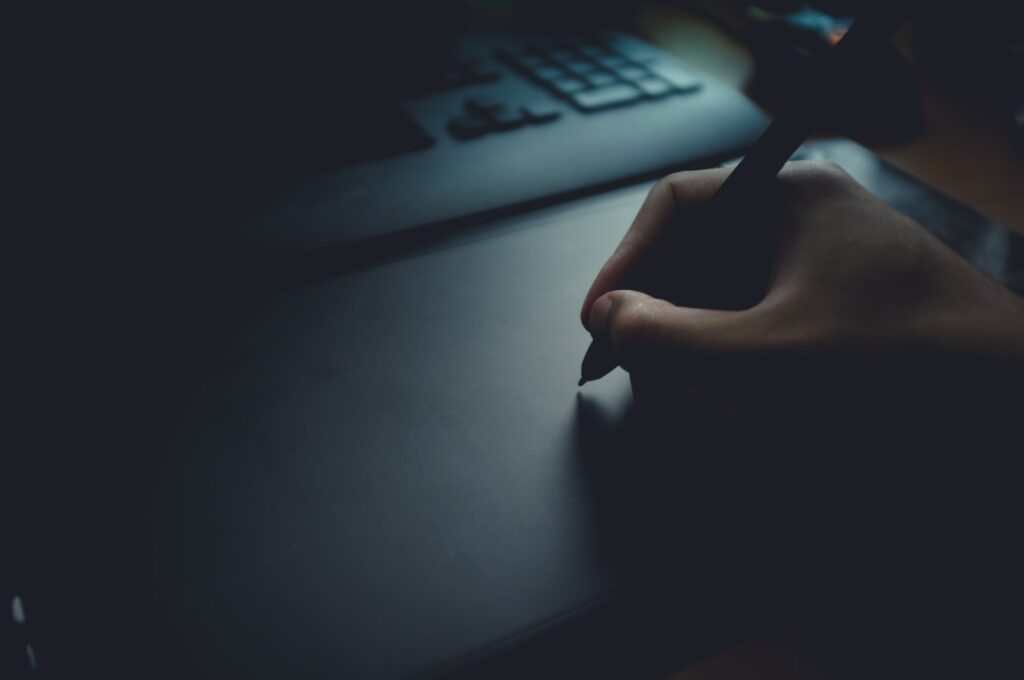 Top 5 AI Writing Tools and Websites
Top 5 AI Writing Tools and Websites
There are many AI writing tools and websites available in the market. However, the following five are some of the most popular ones.
1. Rytr
Rytr is an AI assistant that helps content writers by getting rid of writer's block and generating content ideas at scale.
Rytr was founded in Paris, France in 2016 by three co-founders. The company is currently headquartered in London with offices also located in New York City, Berlin, and Amsterdam. Rytr has raised a total of $1 million to date from investors including Crosslink Capital and Hub Culture. The company has had a number of collaborations with companies
The AI-powered software is used by some companies for specific topics or niches and digital agencies to generate all kinds of content for their clients.
2. WordAI
WordAI is a free content-writing tool that uses artificial intelligence to generate human-readable content. It is one of the most popular AI writing tools in the market because it can generate text for various purposes such as articles, blog posts, and even online stores.
3. QuillBot
QuillBot is an automated article spinner that can generate content for any topic on a given website or blog posts like Wikipedia articles or Amazon listings. It is one of the best AI writing assistants because it has a wide variety of features that can be customized to suit different needs such as generating keywords, formatting styles, and synonyms for phrases among others.
4. Jasper
Jasper AI is a content writing assistant that is powered by artificial intelligence. It uses machine learning to generate content for you.
It was built to help people who are too busy, have writer's block, or are not very good at writing. Jasper AI can be used in many different ways such as generating blog posts, articles, social media posts, and more.
5. Content Warrior
Content Warrior is a free AI writing assistant that helps you become a better writer by checking your content for grammar mistakes and providing feedback.
Advantages of using AI Writing tools
AI tools are revolutionizing the world of copywriting. These AI writers can understand the structure of language and produce quickly, creative content in a variety of formats such as blog posts, social media posts, articles, emails, and more.
This can save a lot of time for businesses that are looking to create innovative work. It is now possible for businesses to scale and efficiently hire hundreds of writers at a time.
This technology is allowing businesses to work with more people and get more results in less time, which can help them stay profitable.
Disadvantages of using AI Writing tools
There are quite a few disadvantages to using AI Writer tools. For example, they can't generate original content if the user doesn't provide them with any information and there is little to no control over what the writer produces. If a person wants an AI Writer tool for blog posts, for instance, the tool will produce articles in a similar format.
This means that it will be impossible to recreate blog posts that are unique to an individual. Some AI tools lack writing quality, which is a problem for people who want to use them as their main form of content.
AI Writer tools are also limited in terms of their writing functions, such as no character inflections or tone changes. AI Tools tend to be less reliable than human-written articles and can often produce
Conclusion
Businesses need to be able to produce text in more places and for more people. This is especially true for growing businesses that want to stay competitive by reaching out to a wider audience. AI copywriters help businesses create content efficiently and cost-effectively. The AI writing tools will change the landscape of content writing and will help writers and businesses to stand out better.