QR codes are a powerful tool for marketing and streamlining customer engagement. In recent years, QR code generators have become increasingly popular as businesses look to take advantage of their versatility and convenience. As technology advances, more advanced tools for creating QR codes are released every year. With this in mind, this article will discuss the 5 best QR code generators of 2023, giving readers an up-to-date look at the highest quality tools available.
Need of QR Codes
QR Codes have become an essential marketing tool in today's digital world. These codes can be scanned by smartphones, making it easier for customers to access information about a product or service. QR codes are versatile and can be used for various purposes such as advertising, promotions, event registration, and payments.
As businesses make the shift towards digitalization, the ability to make QR codes provides a fast and convenient method of engaging with customers anytime and anywhere. With the right QR code generator tool, businesses can easily create customized codes that enhance the customer experience and effectively increase brand awareness.
In 2023, the importance of QR codes is expected to grow even more as consumers become more reliant on mobile devices. As such, businesses should invest in these tools to stay ahead of the competition by being able to provide quick access to their products or services.
1. Scanova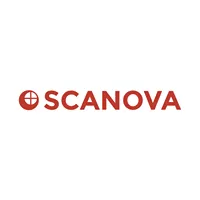 Scanova is a well-known QR code generator that has made it to the list of the five best QR code generators of 2023. Scanova's distinctive feature is its user-friendly interface and its ability to create dynamic QR codes, which are editable even after they have been printed. With Scanova, users can customize their codes by adding logos, colors, and other design elements.
In addition to creating traditional black and white QR codes that link to websites or social media accounts, Scanova provides advanced features such as document scanning and location-based codes. Users can generate codes that take people directly to a specific location on Google Maps or give them instant access to a PDF or document.
Scanova also offers analytics that allows users to track scans of their codes in real-time. This data helps businesses understand how effective their marketing campaigns are and how they can improve them for better results.
2. Visualead
Visualead is a QR code generator that offers a unique twist to traditional black and white codes. It allows users to create custom-designed QR codes that can incorporate logos, images, and different colors. This feature helps businesses stand out from competitors by creating visually appealing codes that align with their branding.
With Visualead's drag-and-drop editor, users can easily add design elements to their codes and adjust the size and placement of each item. The platform also offers advanced tracking features that allow businesses to monitor scan activity in real-time. This data can help them track how effective their marketing campaigns are and make adjustments as needed.
Overall, Visualead is an excellent option for businesses looking to create custom-designed QR codes that not only function well but also look visually appealing. Its user-friendly interface makes it easy for anyone without design experience to create professional-looking codes in minutes.
3. GOQR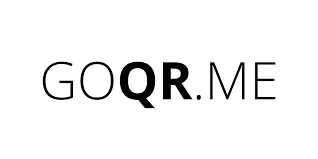 GOQR is a free QR code generator tool that helps users create dynamic QR codes for their businesses. This platform allows users to customize the design, size, and color of their QR codes to make them more appealing to their target market. One of the standout features of GOQR is its ability to generate QR codes in multiple formats such as URL, text, and vCard.
GOQR's user-friendly interface makes it easy for new users to navigate through the platform and create high-quality QR codes within minutes. In addition, this tool has a built-in analytics feature that allows business owners to track how many times their QR code has been scanned and where it was scanned from. With these insights, business owners can tailor their marketing strategies accordingly.
GOQR provides an efficient and convenient way for businesses to create custom-designed QR codes that are both visually appealing and functional. With its ease-of-use and advanced analytics feature included at no extra cost, it's not hard to see why it's one of the best QR code generators available in 2023.
4. Unitag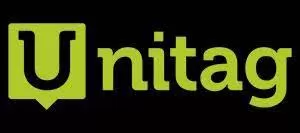 Unitag is a QR code generator that offers a range of features for businesses to create dynamic and customizable QR codes. With Unitag, users can choose from a variety of templates to create eye-catching codes or design their own unique codes using the platform's customization tools. Users can add logos or images to their codes, change the colors of various elements, and add text or call-to-action buttons.
One notable feature of Unitag is its analytics dashboard, which provides insights on how many times the code has been scanned, where it was scanned from (geographically), and what kind of device was used. This information can be helpful for businesses looking to track engagement with their QR codes and make data-driven decisions about future marketing strategies.
In addition to static QR codes, Unitag also offers dynamic QR codes that allow users to update the content behind the code without needing to generate a new one. This feature can be useful in situations where businesses want to provide up-to-date information through their QR codes, such as promotions or event details.
5. QRickit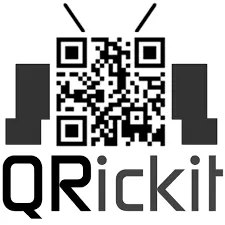 QRickit is a QR code generator that offers a wide range of customization options. It allows users to choose from various templates, change colors, and add logos or images to their codes. Additionally, QRickit provides analytics tools for tracking how many times the code has been scanned and from which location.
One unique feature of QRickit is its ability to generate "smart" codes that can redirect users to different URLs based on their device type or location. For example, if someone scans the code using an iPhone, they will be redirected to a mobile-friendly website optimized for iOS devices.
QRickit also offers advanced security options such as password protection and expiration dates for codes. This ensures that only authorized users can access the content behind the code and prevents unauthorized sharing or distribution.
Conclusion
In conclusion, QR solutions are becoming increasingly popular and accessible to everyone. With the help of the best QR code generators available in 2023, businesses and individuals alike can easily create custom codes tailored to their specific needs. These generators offer a wide range of features such as customizable designs, tracking analytics, and even lead generation tools.
Furthermore, with the rise of mobile technology and contactless payments, QR codes have become an essential tool for many industries. From restaurants to retail stores, these codes provide a seamless way for customers to access menus or make purchases without touching any surfaces. Additionally, they can also be used for event check-ins or digital business cards.