Microsoft CRM is rapidly transforming the business culture by prioritising customer services. Microsoft Dynamic CRM system is also helpful in marketing, delivering actionable data, tracking sales leads, and managing customer relationships. A business gets organisation data, which could be used to forecast customer behaviour. After analysing the customer behaviour, CRM gets embedded into a future strategy that helps in attracting and retaining the customer base.
Overview to CRM and Dynamics CRM
CRM refers to customer relationship management. Dynamics CRM helps in improving communication among an organisation and customers. The way an organisation does business with their customers could be immensely improved with a help of a data-driven software solution. A business could be effectively improved in relation to its sales, goals, and profitability with a productive overview which CRM offers of its customers and overall business.
For example, CRM informs which services or products customers are interested in also what are the dos and don'ts of customers. Microsoft Dynamics also provides valuable data about current business performance, where company gains or losses. A report on business performance helps in analysing the business and finding a proper solution to it. 
CRM solutions help in focusing on building and maintaining the customer relationship which matters also increases business profitability by rationalising organisational processes in sales and marketing. The developing, improving and retaining customer relationship is stored in an effective Microsoft Dynamics CRM solution System which is a multi-dimensional platform.
Similarly, if CRM solution integration isn't supported, then you aren't optimising the operating process or making the most of your sales leads then your business might lose revenue. To illustrate it further, your delayed results could result in losing a client which could prove to be a loss for a company. So, it's important to keep an automated CRM system in check, otherwise one could lose the trail of customer interaction in no time. 
Undoubtedly, a primary function of CRM is to manage the sales pipeline, increase retention, and serve customers better. So, it wouldn't be false to say the central function of a CRM is to manage current and future customers besides, propagating effective customer interaction. Microsoft CRM dynamics keeps evolving through the passage by leaps and bounds. To illustrate it further, we have seen a consistent growth till 1970, as the advent of CRM happened somewhere around the late 1950s.
Further, we have also seen Database Marketing marking a significant shift from direct marketing with the onset of the 1980s sales reps launches. The world has seen a significant change in 71 years, especially from the 1950s to the 1980s. Subsequently, huge popularity came in the 1980s, after which multiple smaller businesses were setting their footing around the globe. A CRM market has demonstrated sustained growth over the last decade, thanks to the ease of set-up and no upfront investment.
According to Gartner, the success rate of CRM was up to 12% over in 2014, and in 2015 software stood at $26.3bn. In 2019, the market size of CRM stood at a whopping $41.93 billion. While due to the emerging trends of Dynamics CRM it's expected by 2027 CRM software would stand at growing at a CAGR of 11.1%. The statistics reveal the growth of manifold over the subsequent decades.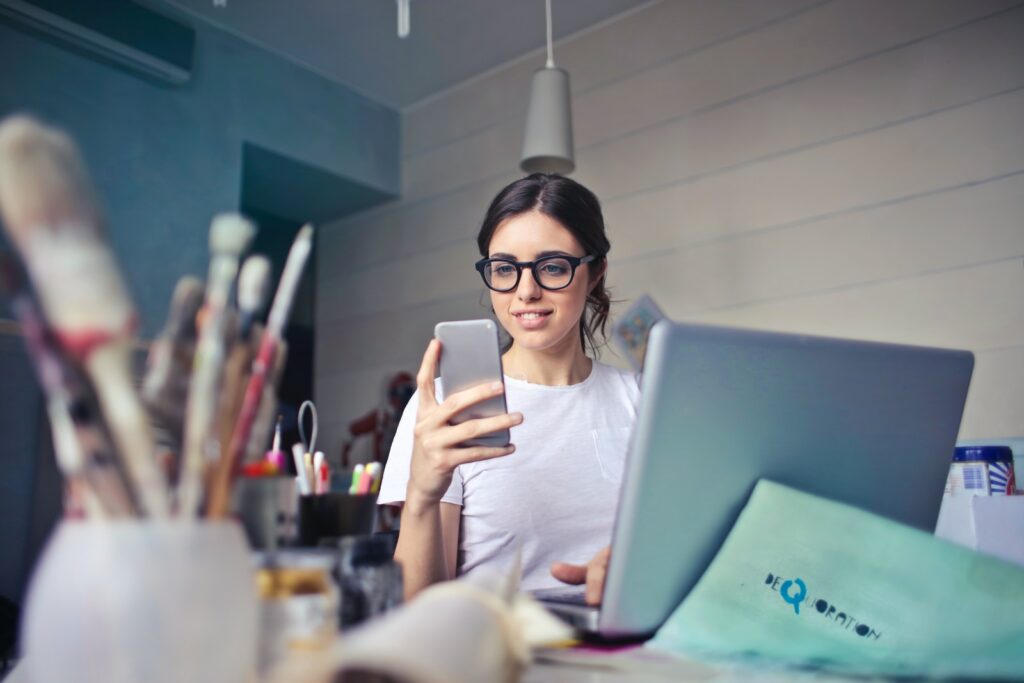 What is the future of Dynamics CRM?
Microsoft CRM software future seems to flourish. As of 2021 CRM stands with a market value of USD 47.6 billion, while last year CRM estimate was USD 43.7 billion. Leading experts see CRM evolving to inform sales enablement while playing a remarkable role in the success of the business with an insightful future.
According to Co-founder & CEO of Response Labs reveals about the future of CRM Dynamics. Dan Dawes says the CRM future is like the Matrix. Dynamics allows marketers to nurture their customers through AI and machine learning.
Those further processes people's behaviour and demo/ psychographic data across a digital backdrop with real-time connectedness. Dawes's statement highlights the bright future of CRM, which largely focuses on increased customer engagement.
We could conclude through Dawes's statement, that Artificial Intelligence, machine learning, digital landscape, and mobile accessibility might be the emerging trends of CRM future.
There are major emerging trends about Dynamics CRM which are as follows. 
5 Major Emerging Trends in Dynamics CRM
1. Integration of Artificial Intelligence (AI)
According to Salesforce research, Artificial intelligence (AI) is undergoing major growth which people have estimated. AI has also shown great progress over time. In 2018 Artificial intelligence was 29%, while in 2021 it became 84% according to the State of Marketing report.
According to Grand View Research, if AI applies to CRM, it might achieve a CAGR of 42.2% in 2027 with a whopping $734 billion worth. The possibilities for Artificial Intelligence are countless, and a huge market is waiting for it. 
Rishi Khanna, CEO of ISHIR comments on an emerging trend AI of a CRM. She says, more interaction in all business transactions is what a large number of customers want, a highly customised experience. A faster, effective, and intuitive solution which customers want is possible through Artificial intelligence only. Further, Khanna elaborates, a more personalised customer experience across commerce, marketing and sales are possible only by largely focusing on AI which CRM giants are already focusing on.
Similarly, Khanna's statement regarding CRM shows modern times requires advanced technological use for facilitating the customer service of CRM. So, with the help of intelligent systems such as predictive analysis and Artificial intelligence more insightful data regarding customers could be collected. 
According to Hyken, a blend of AI integration with CRM could be Dynamic to a more welcoming future. An insightful detail about customers' likes and dislikes could be gathered through an adequate integration of AI with CRM. It highlights that a more personalised experience for our customers would be a central aim for future business.
2. Automated assistance 
Significant integration of AI with CRM could bring another trend which is a maximised automation of work. Automated assistance for the wants of sellers, discovering primary needs and machine learning could be attained through Artificial Intelligence. Subsequently, the biggest advantage would be that tiresome time-consuming manual tasks could be reduced with artificial intelligence. According to Deans, the main goal is to boost productivity with the help of robotic automation. 
3. Virtual Reality (VR)
Virtual reality is another emerging trend of Dynamics CRM. In contemporary times, to grasp tech advancement, you will need to experience a VR headset. Virtual reality allows marketers to reach customers like never before, as salespersons are increasingly aware of this tech potential. The CRM strategy in the future develops as the marketing experiences in VR and AR grows.
Virtual reality would allow customers to look at products browsing stores as if they were in the shop, it's the first sign that appeared in the retail sector. Many benefits would emerge from it such as reducing the need for long queues and letting customers take as long as they like.
There would be driving higher adoption rates, and getting cheaper to manufacture virtual reality (VR) tech. Most importantly, modern tools for increasing sales and reaching customers due to enhanced buying experience as the CRM platforms which integrate this tech.  
To illustrate it further, the customers wouldn't have to describe a problem, as the customer service representative wouldn't ask for it. However, virtual reality would speed up the process and remove confusion from scenarios and customers would be able to view themselves directly through virtual reality.
4. Digital world 
We all are aware that social media has become a focal point, as the customer experience bar raises to new heights. And it happens most importantly keeping in mind the convenience of the clients. Another crucial reason could be the Covid-19 pandemic which is the most immediate response. Digital channels became the go-to for everything from grocery shopping to ordering food, with people locked down and in-person experiences grinding to a halt in 2021 respectively.
Keeping in mind the speed, convenience and safety the digital platforms have more to offer. According to Salesforce, a near reversal from 2018 when interactions were 42% online and 58% in-person, consumer interactions with companies are projected to be 60% online in 2021 (after vaccine roll-out) and 40% in-person. Companies on social media build brand equity where prospects and customers are already spending time with their audiences in real-time.
The personal attention customers crave, and one-to-one marketing is enabled. 'Why social publishing and advertising are valuable' shows a 2020 Salesforce report on marketing trends. Social is among the highest channels for ROI across the customer journey from lead generation and customer acquisition to customer retention and customer advocacy.
According to the HubSpot report in 2021, the investment in social media marketing is three in four marketers at a global level. Moreover, a more centralised approach to reach customers is through publishing and social advertising. Salesforce discovered its second only to a company website in terms of most popular digital channels being used, while its use among marketers grew from 63% in 2018 to 83% in 2020.
The significance of integrating social channels into CRM platforms is evident through these findings points. Social media has set itself up as a lynchpin of CRM activities, from providing valuable data to offering social listening opportunities. 
If you are looking to enhance the customer experiences, then simply integrate CRM with social media platforms. As customers don't want any problems, all they want is convenience.
Hence, the significance of the digital world is it helps in empowering customers.
5. Mobility & Accessibility from anywhere
Both accessibility and mobility are the emerging trends in Dynamics CRM. The accessibility and mobility in a platform would ultimately increase the customer services hence an increase in a sales rep. To illustrate it further, in the Covid-19 pandemic we have seen how swiftly the companies increased their mobility and accessibility. Those who failed to do so were the ones who faced a huge loss at this time. Similarly, to save CRM software from any kind of loss, the use of highly complex tools integration would be a must (for causing mobility and accessibility).
The move to greater accessibility from anywhere can advance much faster knowing what we know now, and the good news is that the weaknesses of mobile CRM systems are now well-known. Moreover, we are experiencing universal apps which work flawlessly with a big shift across operating systems.
Mobile CRM software could take advantage of improved security interfaces. So, for both newly remote teams and businesses spread across the globe, upgrades in such areas would be great. We expect these UI updates to make their way into the CRM world in the near future, as many tools have already paved the way.
CRM software backed by cloud computing needs to move to mobile, as many customers don't access their computers. CRM has many advantages including opening shared files, accessing dashboards on the go and dialling into meetings or phone calls into click-to-call.
The security issues could easily be prevented with technology such as multi-factor authentication and VPNs as there is some risk of security issues with more mobile flexibility. So, in near future, automated updates without any manual work required would be expected from CRM solutions. 
Final thoughts 
Customer relation management (CRM) is renowned for boosting the relationship between the organisation and the customers. CRM growth is only increasing and its seemingly dominating software market. It's true that customers expect the best experience whether it's artificial intelligence (AI), Virtual reality, the digital world, automation, or access from anywhere. Dynamics CRM solutions would need to stay relevant to its strategy considering the emerging trends with customer insight.
A company could easily accelerate its business's growth in an ever-changing landscape by embracing the prevailing trends on time. Leading experts are of the view that CRM solutions would have to integrate all advanced tools to maintain their popularity among the masses. In the near future, Microsoft Dynamics CRM would connect across businesses, informed by smart data which would ultimately transform the way companies work. Hence, providing world-class service to its users and providing opportunities in all business areas is required.