Thanks to the Internet, the way people shop has evolved and transformed the retail industry exceptionally. In today's dynamic world, online shopping has left an enduring mark on consumers, reshaping their behavior and preferences. Whether it's buying clothes, ordering food, or booking a movie ticket, the charm of online shopping has captivated consumers. As a result, more and more ventures leverage the digital landscape to create a solid online presence, taking the eCommerce market to the next level. After all, it allows entrepreneurs to run their businesses without the conventional constraints like securing an office location or fixed working hours.
However, diving into the eCommerce world has its fair share of challenges. The eCommerce industry's favorable conditions and benefits have crowded the market, resulting in fierce competition. Therefore, it makes it vital for eCommerce stores to stand out by offering an incredible user experience. An exceptional eCommerce UX allows businesses to create an excellent brand reputation, increasing positive word-of-mouth referrals. 
That said, if you're thinking about improving user experience (UX), here are some effective ways. 
5 Ways to Improve Your Ecommerce UX
1. Optimize the Product Pages 
In the world of online shopping, every customer desires an experience that mirrors the satisfaction of examining the products and inspecting details in a physical store. Well, eCommerce businesses can recreate that charm instantly by optimizing product pages.
With the help of images and simple layouts, customers can find and evaluate products quickly, resulting in higher customer satisfaction rates.
Now, how can companies optimize their product pages? Here are some ways:
Detailed product descriptions: You must create concise, easy-to-read, and persuasive descriptions focusing on the product's characteristics and benefits. For instance, if you own a coffee shop and sell products online, add detailed product descriptions on the webpage. Whether it is an espresso machine or imported coffee beans, write an eye-catching product description highlighting its appearance, aroma, and unique selling points.
High-quality pictures: It's vital to include high-quality images displaying the product from different positions and contexts. For example, you can get professional photographs clicked of espresso machines and coffee beans from different angles. These attractive visuals will offer customers a realistic view of your offerings.
2. Create a Seamless Checkout Process
Did you know around 20% of customers abandon their carts due to a complicated checkout process? As a result, it makes it vital for eCommerce businesses to create a simple and flawless checkout process. It shows that the company values its customers' time, improving the overall user experience. A seamless checkout process can eliminate unnecessary steps, improving the likelihood of converting potential customers into paying ones. In addition, it minimizes decision-making time for the purchasers. When checking out and buying the product is simple, customers can finalize their purchases instantly without exploring other options.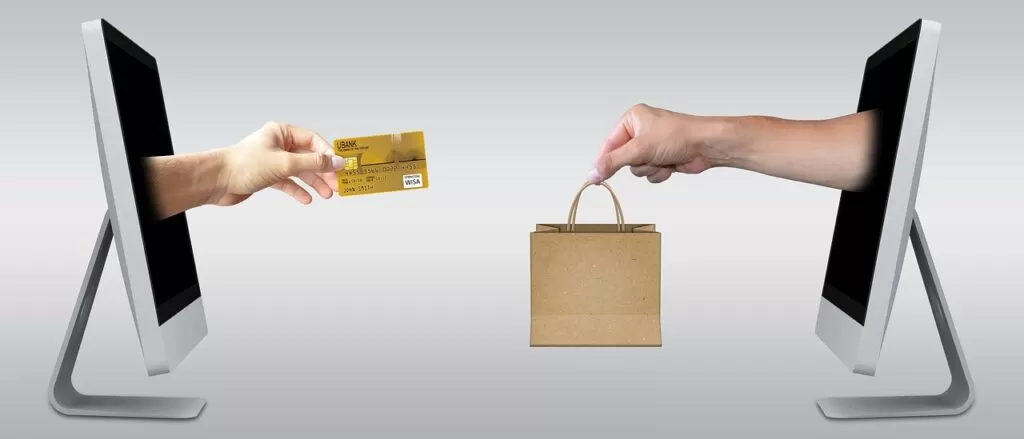 Therefore, ensure your site's checkout process is straightforward by reducing the steps required. It's recommended to create a single-page checkout with a few steps. You can also provide a guest checkout option to allow customers to buy products without signing up. Besides that, highlight the shipping costs clearly to give customers an idea beforehand.
3. Get Customer Feedback 
Believe it or not, getting customer feedback plays a significant role in offering an excellent user experience. It allows eCommerce businesses to understand what elements of the shopping process are difficult for customers and address these problems accordingly. It also offers crucial insights into how customers interact with the site. You can get in-depth know-how about customers' spending patterns, preferences, and expectations, allowing you to make decisions that resonate with the customers' needs.
Are you looking for effective ways to get customers' feedback? You can send online surveys and include crucial questions about their overall experience and recommendations for improvement. Besides that, businesses can persuade customers to rate the products and services on the site. They can also use social media platforms like Instagram and Facebook to conduct polls to get instant customer feedback.
4. Make the Site Mobile-Friendly 
In today's digital world, every entrepreneur must understand the importance of having a mobile-friendly site. It ensures that mobile phone and tablet users can access and use your website easily. A mobile-friendly site is also optimized for speedy loading times. It prevents users from waiting and getting frustrated, resulting in a smooth experience. In addition, it offers simple and easy navigation with clear buttons and menus, allowing users to find what they're searching for quickly.
Moreover, a mobile-friendly website can lower bounce rates as customers are more likely to explore sites that are attractive and easy to use. It encourages a smooth checkout process, preventing customers from abandoning their carts. It can also improve brand reputation as customers will recognize your brand as a committed and customer-focused business. Above all, a mobile-friendly site can improve its rank in the search engine, boosting its visibility and drawing more customers.
5. Provide Virtual Assistance 
Remember, customers demand attention. Hence, make sure you offer virtual assistance to help all your customers. It allows you to provide your customers with real-time support, making it easier for them to get the information they want. For instance, chatbots or live chats can answer users' queries instantly, reducing frustration and improving their overall experience. It also allows you to present your business as a committed one, improving your business's reputation and credibility.
In addition, it allows you to offer customized interactions based on the users' interests and behavior. That way, you can interact with the users more effectively, encouraging them to explore your offerings more. Not just that, it enables you to ensure customers have access to help 24/7, unfolding user insights through discussions, making it easier to understand their needs and interests.
Final Thoughts
In today's competitive eCommerce landscape, improving eCommerce UX has become inevitable. Businesses can optimize their product pages by adding detailed descriptions and images to provide an effective user experience. They can make their site mobile-friendly to reduce bounce rates and improve conversion rates. In addition, eCommerce stores can get customer feedback to get insights into customers' spending patterns and interests. Trust us, the abovementioned ways can help you provide an excellent user experience and stand out.