Having good communication skills empowers you to influence the individuals you engage with. Conversations that work well are a big part of prosperous and inclusive dealerships and leadership. Nowadays, business owners utilize tools and software to enhance their production capabilities.
This intention can be made possible with the use of predictive dialers. It was meant to make workers more productive by getting them to call as many leads as possible. It makes sure that you talk to more customers in less time. It dials the phone numbers on your campaign's contact list and sends the calls to currently available workers.
After a missed call, the system quickly goes on to the next lead. On the other hand, answered calls are sent promptly to the next person who is free. This ensures that talk time is more practical, which means the call center will be more efficient.
Why Predictive Dialers Help Increase the Rate at Which Leads Turn Into Sales
Predictive dialing or software options are particularly effective for high-volume campaigns with minimal personal interaction. They are both excellent ways to reach out to possible customers that are relatively inexpensive.
A survey shows that predictive dialers can boost agent productivity by 300% to 350%, a remarkable increase. Marketers have been using software tools for predictive dialing for a long time. These tools have simplified and reduced costs for business owners aiming to optimize their production. Manually dialing numbers takes time, costs money, and could be more efficient. On the other hand, software options use an automated system to get scalable results.
Source: Canva.com
This predictive dialing software can make marketing much more effective and save time and money compared to traditional telemarketing, which involves calling numbers by hand. They can also be used successfully across multiple channels, like chatbots, call centers, and voicemail messages, without needing a person.
How Predictive Dialers Can Improve Lead Conversion Rates
Businesses that make many outgoing calls can benefit from predictive dialer software. Predictive dialers can help boost productivity by making calls and automatically tracking who has been called and when.
They can also save time by giving information about the person named before the call. This can be very helpful for salespeople who want to learn more about their possible customers before making a sales pitch.
Increased efficiency
The predictive dialer uses algorithms to send calls to workers based on length. With this dialer, your call center employees can improve their quality of work and production. It lets you talk to more than one person at once and ensures the right call is made at the right time.
This shortens the time people have to wait and gives them more time to talk, which makes the call center more efficient and productive.
Increases sales and leads
By automating calls and connecting them to agents, predictive dialers aid in lead generation. This gives agents more time to talk to leaders and have meaningful conversations. Additionally, they facilitate lead qualification through automated call screening based on factors like the caller's sales-readiness.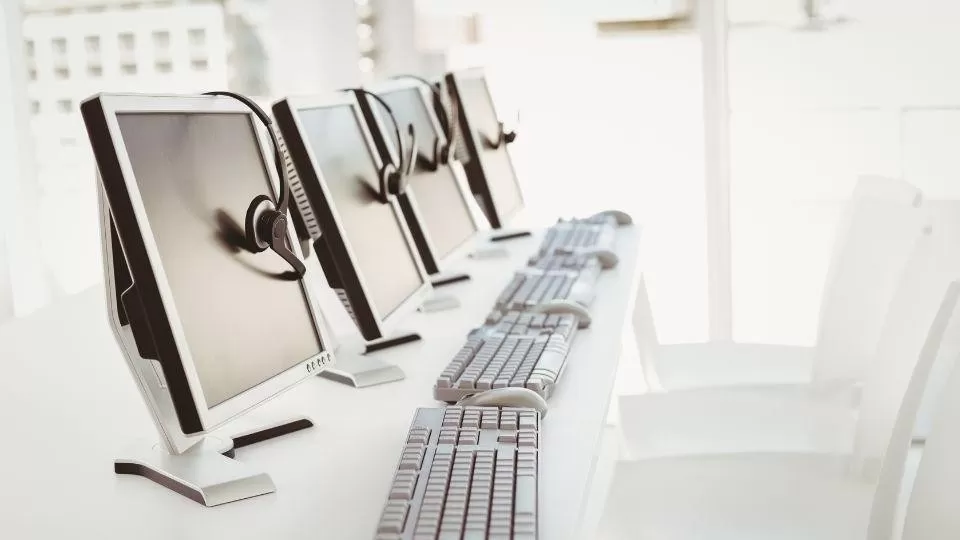 Reduces time spent doing nothing
To enhance productivity and minimize idle time, predictive dialers automatically filter out
time-wasting calls. Moreover, they assess staff availability and redirect calls to available agents. This lets agents handle more calls in the same amount of time.
Improve customer service
Predictive dialers can track call durations and identify the number of calls handled by human agents. Based on this information, the caller figures out when the next call will likely be answered and connects the call to an agent.
If no one is available, the call goes into a queue. With predictive dialers, agents can plan calls for times that work for them. These aspects of predictive dialers contribute to customer satisfaction and loyalty.
Reduce costs
When the success of your business rests on making as many phone calls as possible in a short amount of time, predictive dialing software is the best choice.
By automating calls and connecting them only when answered by a human, a predictive dialer reduces overall costs. This can save the company money on calls that would have gone to voicemail or a busy signal.
Analyze call logs
Integrating a predictive dialer with CRM allows businesses to track customer interactions and respond promptly. It can get customer information from the CRM database in real-time, which enables companies to make reports and track how calls are handled and how much work workers do.
Auto-dialers also help call center operations run more smoothly by making the right choices at times. Effort reports provide an overview of goals and criteria that enable the evaluation of each marketing endeavor's success.
Frequently Asked Questions
Q: Is it illegal to use a prediction dialer?
A: Predictive dialers are legal, but companies and call centers that use them must follow the rules and laws of the country or area in which they are used.
Q: Which industries or businesses can benefit from using automated dialers?
A: Outbound call centers and groups can use predictive dialers in various industries, including telemarketing, banking and finance, mortgage and insurance, travel and tourism, healthcare, and debt collection agencies. Predictive calling tools can help any business that makes many outbound calls reach leads or connect with customers.
Q: Can an intelligent dialer enhance sales performance?
A: Yes. With a predictive dialer, your salespeople can move faster because they don't have to dial phone numbers physically. Implementing a predictive dialer system empowers your call center to boost sales, reduce costs, and adapt swiftly to evolving business requirements.
One Last Thought
Predictive dialers enable contacting customers at their convenience while minimizing costs compared to traditional advertising calls. The objective is to inform customers about commercial services and products that align with their needs, encouraging patronage and purchases.
Satisfied customers become advocates for your services and products. Contacting them immediately with relevant deals. Will give them an interest in the services you offer. Overall, predictive dialer software can significantly help companies that make many outbound calls. They can help improve productivity and save time; outgoing calling rules are followed.