There was a time when businesses used to be very reluctant to organize events. They would consider it an unnecessary expanse. However, that is no longer the case. Over time, entrepreneurs have realized that corporate events are a great way to emphasize company values. Besides, they also give employers an ample opportunity to celebrate and acknowledge the efforts of their workforce. With that said, many corporate events end up being chaotic in the face of mismanagement. These commercial events require precise management, beginning with invitations, hiring corporate event tent rental, financial budgeting, and flawless execution of all arrangements.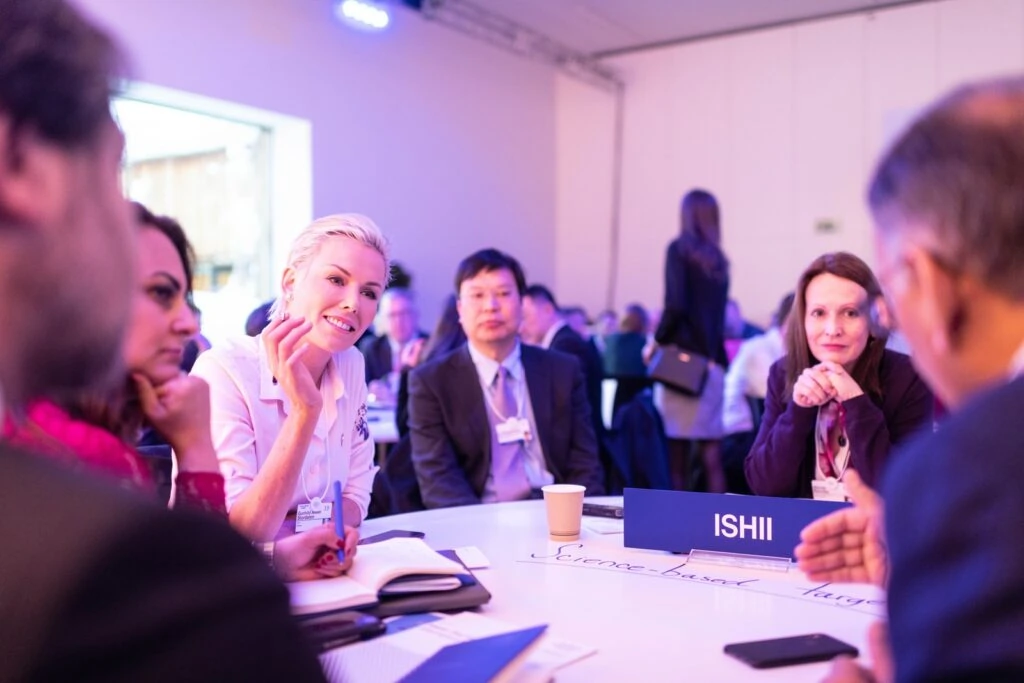 Regardless of how skilled a workforce you may have, pulling off a winning corporate event is a different deal altogether. If you don't want to make a mistake, hire a corporate event management company and strictly adhere to the following guidelines:
7 Tips on How to Organize a Corporate Event
Map out the Budget
Every aspect of corporate event planning can be affected by the budget. It has been observed that businesses do not get fair about their financial resources upfront. As a result, things come to a halt at the last minute, and business owners get embarrassed big time.
Have you ever conducted a corporate event in the past? If yes, you can use the budget to get a fair estimation. However, inflation and changing needs should be taken into account.
However, every event budget needs flexibility. Unexpected expenditures are common, and supplier costs are often given as estimates rather than fixed prices. It is essential that an overall budget is managed and that a contingency fund is in place.
Narrow Down the Purpose
Some corporate events focus on employee training, and others are targeted to motivate the sales team. You must determine the right objective of the event. It will waive off ambiguity and lead to a transparent aerial view. Once companies are sure about the purpose, they immediately rush to select the venue.
For that, you can look around your area or search online to find the best venue for your event. There are various companies available that offer event space rental. For instance, you can search online about the services of The Executive Centre available around your area that meet your needs. They have 150 centers in 32 countries around the globe. But before you do that, classify the event based on its size by using the following information:
Micro events: These events can accommodate roughly 100 people and take either training sessions or meetings. Typically, micro-events require a large room with sophisticated presentation facilities.
Small events: Small events comprise between 100 and 250 people. Departmental conferences and seminars fall into this category. Organizations have to arrange the main stage and break-out sessions to host these types of corporate events successfully.
Midsize events: These could be company-wide events with over 1000 attendees. The key requirements for midsize events are an event mobile application, hotel accommodation, and convenient transportation to the venue.
Large-scale events: A large-scale event could last for multiple days. Therefore, companies use technology to streamline everything to minimize the hassles and save time. These corporate events feature up to 10000 people.
Make a Guest List
The target audience is another essential aspect to consider. As a businessman, you might have also attended corporate events. If you try to dig up, you may notice that the activities and programs at the most successful events you attended reflected your personality and interests. It shows that you increase the likelihood of creating an appealing event by knowing your audience.
Many event organizers and companies commit the mistake of inviting as many people as possible. This step can backfire. The reason is, sending the invitation to just about anyone and everyone means you are likely to host people who are completely stranger to you.
Therefore, you will have little to no idea regarding how to capture their attention. It is difficult to design a program that appeals equally to people with different likes and dislikes. So your best bet is to make a guest list of people who share similar interests.
Keep Guests Entertained
Just like other events, active participation counts big time in corporate events as well. In fact, it could make or break the whole occasion. It does not mean you can't show a PowerPoint presentation to the participants. But, at the same time, be sure to entertain them with some fun entertainment ideas such as follows:
Celebrity impersonators: You can add impersonators to any type of corporate event, from a dinner to a large conference. It is especially effective when it's paired with the event theme.
Magician: Lately, magicians are becoming increasingly common at corporate events. They are capable of providing memorable entertainment to your guests. Magicians are often hired to perform "mix-and-mingle" magic at corporate events. It is when the magician entertains your guests in small groups.
Pay Attention to the Timing
Odd as it may sound, your event's success heavily depends on the timing. You can consider important dates such as holidays and community events as they might end up clashing with your event.
Another important consideration is the availability of key organizers, volunteers, and other suchlike figures. For example, you will need to keep in mind that your manager visits his mother every April. To ensure his participation, you must work out a date when he can make himself available.
Practice Holds the Key
If everyone is not well-trained and does not know how to perform their duties, the event can quickly become a circus. Volunteers and office staff who have done a few practice runs will be more confident and able to do their job on an important day. It is the best way to avoid getting caught up in mishaps.
Indulge in Marketing
Events that are consistent with marketing campaigns are more likely to be striking. Whether you are hosting an external or internal event, marketing is inventible. It will spark excitement among attendees. Social media is a great way to promote your event. You can also use email marketing and content creation channels to leverage marketing campaigns. If you and your team are too busy, you may hire corporate event planners to promote your event like a pro.
Conclusion
As time goes by, corporate events are becoming more mainstream. So much so, even small businesses are arranging events in their humble capacity. But organizing a cookie-cutter corporate event will not cut it. You must ensure it becomes the talk of the town so that your company can gather maximum limelight.