What does convenience mean to you in this day and age? Whatever your answers, allow us to add one more: faxing by your smartphone. 
We know. The idea of mobile faxing still seems far-fetched and inconceivable. After all, fax machines are still very much around. Some businesses across critical industries, like legal, healthcare, and banking, still rely on these timeless devices to transmit documents. While that may be true, faxing via a smartphone removes location and time restrictions from the equation, bringing a unique benefit to an industry that's been crying out for a savior for the longest time.
Say hello to faxing like it's meant to be. 
The Biggest Benefit of Faxing on a Smartphone: Unparalleled Convenience
Step aside actual fax machines and scanners. Thanks to online faxing technology, it's now possible to fax over the internet with the use of fax apps on your smartphone. 
The biggest advantage is obviously that you fax documents from anywhere in the world, as long as there's an internet connection available. Whether you're in the office, at home, or on the go, you can stay connected and get work done. And because you are not restricted by any specific time or location, it means that you do not need to queue up, go down the hall, or leave your desk to fax. Besides, you save your customers and clients time from standing next to a fax machine waiting to receive documents from your end. 
Hello, virtual office! 
To unlock this level of faxing convenience, you only need to follow a few quick steps:
Download the best fax app for iOS or Android from Apple Store or Google Play Store. Once you've done that, you can start sending faxes from your smartphone anywhere, anytime!
Click on "Compose Fax" from the Inbox page, then select the recipient's country from the drop-down menu. Next, enter the fax number you're sending to.
Add a personalized cover page or message if you like. Attach the document you need to fax from your smartphone or import them from Dropbox, iCloud, or Google Drive.
If you want to scan a document on the fly, take a photo of it and attach it to your outbound fax.
When you're ready to send, just hit the "Send" button.
That's it. It's really that simple. That said, not all fax apps are worth your money or time. Some are just flat-out whack and unreliable. Still, some apps are really good, but you'll need to be meticulous with your selection process. MyFax's free fax app, for example, is available for both iOS and Android devices, with many free features designed to make faxing from your smartphone a breeze.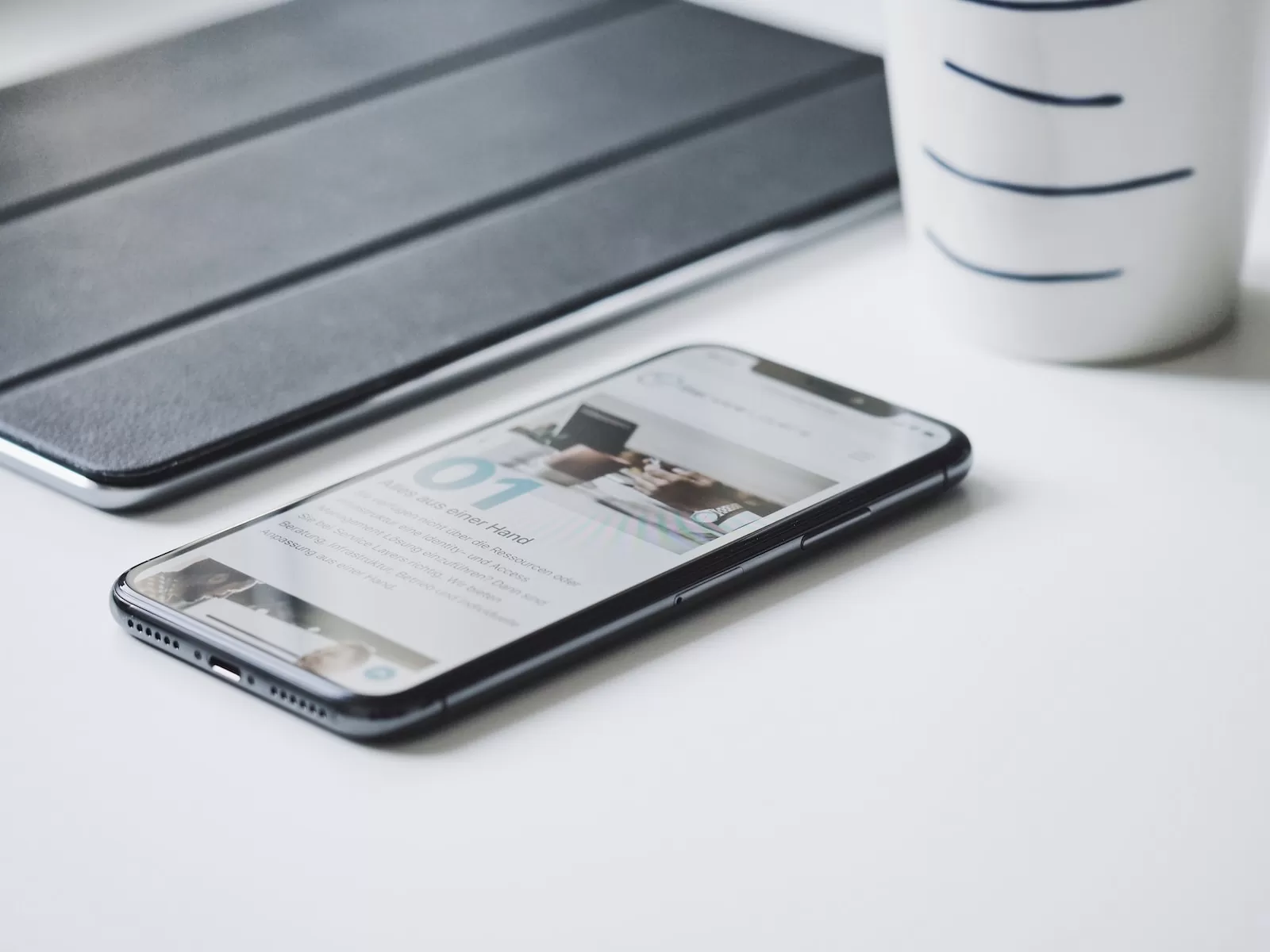 Additional Benefits of Faxing on a Smartphone
Having a fax machine in your pocket is pretty handy. Other than this benefit, what else is great about faxing from a smartphone? Let's find out.
1. It's Cost-Effective
Mobile faxing is cheaper than using a conventional fax machine for several reasons. First, you only pay one monthly flat-rate fee instead of paying as you go. Second, you can transmit multiple pages at once (sometimes up to 10) without incurring extra costs per page. Finally, you won't need to install any hardware, add extra phone lines, or repair a failing machine. Massive cost savings indeed.
2. It Saves Time
A physical fax machine will demand that you wait in line in case there are other individuals in front of you waiting to use it. Even a simple stroll down the hall will eat up a few precious minutes off of your workday. Worse still, when paper runs out, you might need to wait for the next delivery or step out to make the purchase. When you start faxing from your smartphone, all these time wasters will instantly fade into the background. It won't take you more than a few countable minutes to send a document. Just a few quick clicks, and bam!
3. It's Eco-Friendly
The thing about mobile faxing is that you don't need to print anything unless it's absolutely necessary. This is hugely beneficial from an environmental perspective because your business will greatly reduce its paper usage. Our beloved planet is quickly suffocating under the weight of emissions and degradation caused by heavy paper consumption. This is your chance to protect and rescue the planet, and, by extension, future generations. 
Faxing Bliss Awaits
The smartphone. It's tiny, it's handy, but it's also a powerful faxing machine. Besides providing unrivaled convenience, it helps your business steer clear of unnecessary costs, wasted time, and carbon emissions. That, right there, is faxing nirvana. Don't rest on your laurels when you can start faxing from your smartphone today.
We are a team of technical content writers who produce high-quality, engaging content for our tech audience. We know the latest trends and what matters to our readers, and we share that information in a way that's easy to understand.