If you are looking for a perfect solution for your Digital Asset Management then you have landed at the right place.
A good portion of the world now exists in the digital space. This includes the site you like to frequent, your online shopping platforms, chatting apps, cloud storage, and your own business. So many of the files you use for personal and professional purposes now are digital.
When computers first became popular in the 90s, people had to make do with a few kilobytes of storage on a floppy disk. Now the average person has access to hundreds of gigabytes of data, while businesses may use terabytes or even petabytes to store their important files.
A video studio, for instance, is easily going to be storing tens of terabytes worth of raw footage at the end of a month. Not only are these files important to keep, but it's also important to have a good management system in place. Hence effective digital asset management is essential today. Here are a few tips to help you get this right.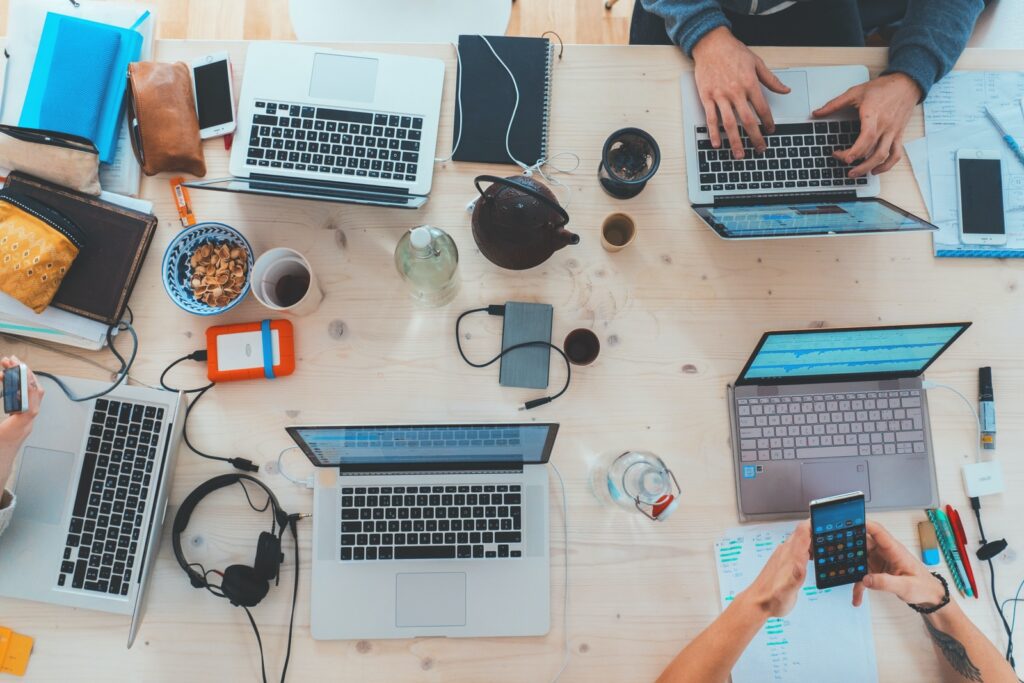 4 Tips For Effective Digital Asset Management
1. Pick the right Digital Asset Management (DAM) Software
Digital asset management software, or DAM, is imperative for any company operating on a large scale. Let's say your business needs to put out a new social media ad. You had created seven variations of the ad, making minor tweaks along the way. When you open the files up, you can't tell which one is the most recent version, but putting out the wrong version can be detrimental to your marketing strategy.
The right DAM system can help prevent disaster, and you can pick software that best suits your company's needs. For example, you could go with digital asset management by Widen, which can help you organize and store audio, images, video, invoices, and such documents.
Review the type of functionality you'd need, consult with your internal and external partners, and you will be able to pick the right DAM for your business. Consider factors like security, global distribution, company policies, integrations, and budget requirements before finalizing your purchase.
2. Plan for downtime
If your company is implementing a DAM for the first time, you have expanded your business enough to warrant the need for such software. That is wonderful news, but it also means you will have slightly slowed business while the new DAM is being integrated into your systems.
It can be tempting to just pick a vendor and have the new system up and running within a month, but this isn't the best course of action. Instead, you should roll it out in phases to the various departments within your company. Doing so allows you to assess what data each department can modify and restrict access as need be.
While it can be easier to allow everyone access to all of your digital asset categories, this approach doesn't realize the full control benefits of a digital asset management system. This will take longer and may slow down some of your workflows, but it is better for your company in the long run. By implementing it in phases, you won't need to halt operations to integrate the software.
3. Think of the end-user experience
There are a number of guidelines for how to define the naming conventions of files in your company system, but the most important factor you need to consider is the end-user. Each department of your company will be using this tool to find the files they need. Hence, your metadata schema must be optimized to the most likely ways the end-users will search on the data asset management system.
During the DAM set up, create a special team to try and predict the use cases for the software. This can help you prioritize what content would populate your system at the onset and improve user adoption.
After forming the DAMN team and a reliable advisor has been appointed, you can create a broad structure for the management system. Collaborate with the advisor to outline workflows and business practices to define how the software can benefit the company. By taking the time to understand all of your users' specific requirements, you can ensure the system meets all those requirements at launch.
4. Know the benefits
DAM will be a considerable investment in time and money, so you want to know all the benefits you can derive from the entire process. There are two key ways digital asset management software can better your company's productivity.
Use its analytics features
When you use a DAM system, you aren't simply making it easier to access the files your employees need; you're creating a trial of those files. DAM helps retrieve analytics about which file was accessed when, by which user, and to what purpose. The analytics provided by the software will help you identify the assets your company uses the most. You will have a clear understanding of what data is used by the marketing team and the research team.
This would let you know where any gaps of provided resources exist. You will have the chance to predict what assets your company needs next and provide those resources before it becomes a problem.
Utilize automated workflows
There is nothing better than software that does a job for you. For example, if you're running a photography business and need to store raw files in one location on your server, but need to keep KPEG backups in another location for easy access, you can use DAM to do the work automatically. You would only need to place the raw files in one location, and the software would create virtual copies, convert them to the right format, and move those copies to the other location.
This not only saves your employees from having to do repetitive, tedious tasks, but it allows them to focus on other tasks. It can improve the productivity of your workflows.
Conclusion
DAM can be considered a business necessity now, regardless of your field of work. As you might be able to tell, the success you can achieve with this type of software is not based on following the trend, but on finding which software works best for your needs. You need to consider your budget, your use cases, opinions from your end-user, the capability of your infrastructure, and a host of other factors before making a final call. While it is not a simple implementation, it provides enough benefits to make it well worth the investment.
We are a team of technical content writers who produce high-quality, engaging content for our tech audience. We know the latest trends and what matters to our readers, and we share that information in a way that's easy to understand.