Finding the right service provider for a job can be difficult. With Thumbtack, you can easily search and find professionals in almost any area you need help with. However, there are other websites and apps like Thumbtack that may offer different services or better prices. In this article, we will provide an overview of seven of the best websites and apps like Thumbtack to help you make the right choice.
About Thumbtack
Thumbtack is a popular online platform that connects customers with local professionals for various services ranging from home improvement to personal wellness. It is a American site that allows users to search for, compare and hire professionals for a wide range of services. These include home improvement, DJs, lawyers and much more. However, if you are looking for alternatives or just want to explore different options, there are several websites and apps like Thumbtack that you can check out.
1) TaskRabbit
One of the most popular websites like Thumbtack is TaskRabbit. This website offers a platform for people to find local professionals who can handle various tasks such as cleaning, handyman services, and delivery services. TaskRabbit operates in major cities across the US, Canada, and the UK.
The website also allows customers to choose from different categories of taskers based on their skills and experience. There are also reviews and ratings from previous clients for each tasker that can guide potential clients in choosing one that fits their needs.
TaskRabbit also provides an option for clients to book same-day or next-day appointments which is perfect for those last-minute tasks that need urgent attention. The pricing is also transparent with the rates being displayed upfront so there are no surprises when it comes time to pay. Overall, TaskRabbit is a great alternative to Thumbtack for anyone looking for quick and reliable service providers in their area.
2) Handy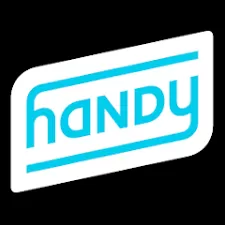 Handy is a website and app that connects customers with home service professionals, such as cleaners, handymen, and electricians. With Handy, users can easily book appointments for various services online or through the app. The platform also offers a 100% satisfaction guarantee to ensure that customers are happy with the work they receive.
One of the main features of Handy is its convenience. Users can quickly find and book trusted professionals in their area without having to spend hours researching or making phone calls. Additionally, Handy's pricing is transparent and upfront so there are no surprises when it comes time to pay.
Another benefit of using Handy is its reliability. All professionals on the platform have been vetted and must pass background checks before being allowed to take jobs through the site. This means that customers can feel confident that they are hiring someone who will do quality work and treat their home with respect.
3) HomeAdvisor
HomeAdvisor is a website and app that connects homeowners with pre-screened local service professionals. It offers services in categories such as home cleaning, landscaping, plumbing, roofing, and more. Like Thumbtack, HomeAdvisor allows users to search for and compare quotes from multiple service providers in their area. The platform also features customer reviews and ratings to help users make informed decisions about which professional to hire.
One of the unique features of HomeAdvisor is its ProFinder tool. This feature matches homeowners with service professionals based on the project type and location. Prospective clients can submit details about their project, including budget and timeline, after which they will receive up to four matched professionals who are interested in taking on the job.
4) Angi
Angi, formerly known as Angie's List, is a website and app that helps homeowners find local service providers for their home improvement needs. It offers a wide range of services like plumbing, electrical work, landscaping, and more. Users can search for service providers based on location and read reviews of previous customers to make an informed decision.
One of the unique features of Angi is its fair price guarantee. This means that users can get upfront pricing before hiring a service provider and if they end up paying more than the original quote provided by the provider, Angi will help them resolve the issue by refunding the difference. Additionally, Angi also provides a complaint resolution process where users can file complaints against any unsatisfactory services received.
Overall, Angi is a great alternative to Thumbtack for those looking for reliable and trustworthy service providers in their area. With its extensive list of services and commitment to customer satisfaction, it is definitely worth considering when searching for home improvement professionals.
5) TalkLocal
TalkLocal is a website that helps businesses connect with local customers who are looking for services in their area. Much like Thumbtack, it offers a simple and effective way for businesses to find new clients and grow their customer base. TalkLocal operates on an innovative algorithm that matches the customer's requirements with the best possible service provider based on location, availability, and expertise.
One of the standout features of TalkLocal is its commitment to quality service providers. All professionals listed on the site must pass a rigorous screening process that includes background checks, licensing verification, and insurance confirmation. This ensures that customers receive top-notch service from trustworthy professionals.
Furthermore, TalkLocal provides ongoing support for both customers and service providers throughout the entire transaction process. In addition to facilitating communication between parties prior to booking an appointment or job, they also offer dispute resolution services should any issues arise during or after completion of work. Overall, TalkLocal is an excellent alternative to Thumbtack for businesses looking for a reliable platform to connect with local customers in need of their services.
6) Houzz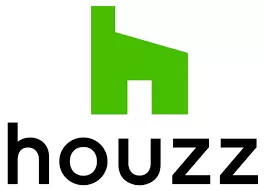 Houzz is a website and app that provides design inspiration, renovation advice, and home improvement services. Similar to Thumbtack, Houzz allows users to search for local professionals such as architects, interior designers, contractors and more. One of the unique features of Houzz is the ability for users to browse millions of photos of home interiors and exteriors from around the world. This makes it easy for homeowners to get ideas for their own projects.
When it comes to finding a professional on Houzz, users can filter by location, project type, and reviews from past clients. Once they have found a professional they are interested in working with, they can send messages directly through the platform to discuss their project further. Additionally, Houzz offers an online marketplace where users can purchase furniture and other decor items directly from vendors.
7) Bloomchase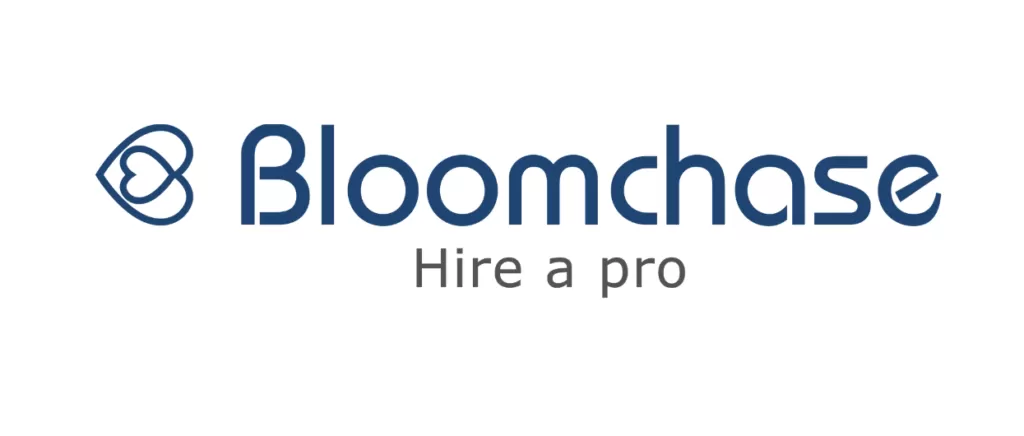 Bloomchase is an online platform that connects customers with local businesses, professionals and service providers. The website boasts a wide range of categories including beauty and wellness, business services, events and weddings, home services, pet care, and more. Users can search for specific services based on their location or browse through different categories to find the perfect match for their needs.
One of the standout features of Bloomchase is its commitment to transparency. All vendors are thoroughly vetted before being listed on the site, ensuring that users have access to reliable and trustworthy service providers. Additionally, Bloomchase offers a satisfaction guarantee policy in case customers are not satisfied with their chosen vendor's work.
Overall, Bloomchase provides a convenient platform for connecting customers with local businesses while prioritizing transparency and quality service delivery. Its user-friendly interface makes it easy for anyone to use while its comprehensive list of categories ensures that users can find the help they need no matter what they require.
Conclusion
In conclusion, there are plenty of websites and apps like Thumbtack that offer a range of services for professionals and consumers. Each platform has its own unique features, pricing models, and target audiences. While Thumbtack remains one of the most popular platforms in this space, it's always worth exploring other options to find the best fit for your needs.
When choosing between these alternatives, it's important to consider factors such as ease of use, range of services offered, quality of providers on the platform, fees or commission charged by the platform provider etc. Ultimately it all comes down to your specific requirements and preferences.