The professional work of cybersecurity in every size industry and company organizations protect from data attacks and breaches. And now the demand for professionals in cybersecurity increases. The job is posting positions for cybersecurity three times more have grown as compared to IT jobs such as a Chip Programmer.
However, before we start and grow our career in cybersecurity, we should know about the fields of cybersecurity. In these fields after specialization, we can successfully start our career in each of these fields. So here are mention typical four fields of cybersecurity in which we can grow our career.
These are:
Security Architect
Security Consultant
Ethical Hacker/ Penetration Tester
(CISO) Chief Information Security Officer
CyberSecurity Career Options
Security Architect
We can grow our career in this field of cybersecurity if we are passionate about big-picture creating and problem-solving strategies. It is a task for an organization with computer security and implementing a network that before designed and then building. However, it is responsible for creating complex security structures and ensuring that these are properly working. The security systems that they design are hacker intrusion, combat malware, or DDoS attacks.
In the United States, for this position, the salary about $118,681. And it is expected that the employee's security architect relevant experience have 5-10 years.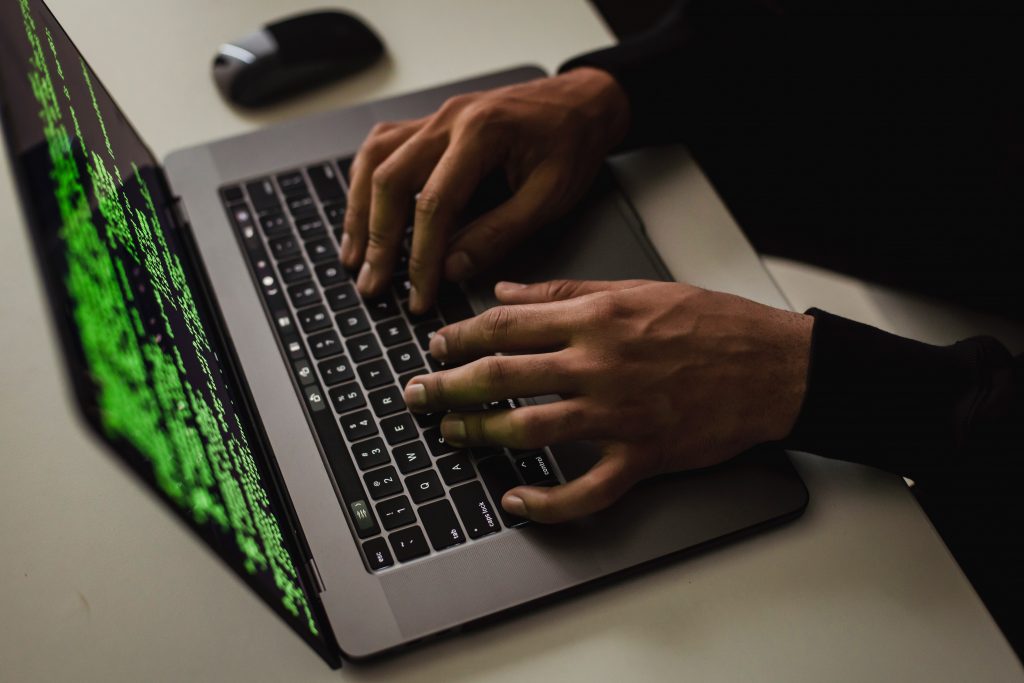 Security Consultant
This field can catch all cybersecurity experts. The access problems, risks, and solutions of cybersecurity for various organizations. And they also guide these organizations in securing and protecting their data and physical capital. And the positions of this field are referred to as a computer security consultant, network security consultant, information security consultant, or database security consultant.
In the US, the average salary of a senior consultant about $106,190. And it is expected that the professional experience should have security consultant of 3-5 years.
Also Read- Cybersecurity Strategies to Protect Cloud
Ethical Hacker/ Penetration Tester
This field is best for looking at IT systems weakness, applications, and networks using the same tactics and knowledge as criminal hackers. To stimulate cyberattacks in real-life and for the penetration testers, a series of tools are used, weak spots identify and help improve organizations' security postures.
The penetration testers average salary about $79,000.
(CISO) Chief Information Security Officer
This field or post for senior-level if we aspire a security team to lead and for an enterprise IT spearhead initiatives. So becoming a CISO is a rewarding and lucrative career path. And the role of this field comes with much creative freedom and power.
The average salary for this post about $156,000. And it is expected that the working experience in security and IT should be 7-12 years.
4 Steps for Cybersecurity Successful Careers
These four steps will help us to grow our successful careers in cybersecurity.
Embrace Advanced Learning
A holistic cybersecurity program choose
Follow your passion
Plug into a network
Embrace Advanced Learning
In general, advanced degree holders earn 35% more salary than those that have a bachelor's degree, or the field of cybersecurity is no exception. Those who continue studying in this field still master's to expect more rewarding, challenging, and specialized experience in their careers. Many master's programs are also available that are flexible.
Several top universities are also offering master's degrees in various formats that include hybrid and online. We should be finding that field in which we have an interest. This is the first step towards our successful career in cybersecurity if we choose one of the best fields to fit our unique learning preferences and personal lifestyle. There are also many online Law Essay Writing Service that help students write their assignments based on cybersecurity topics.
A holistic Cybersecurity Program
And if we decide to educate in advance learning, we should follow or check all learning-related education or approaches. And should one of the best learning approaches for further study.
In this field, technical training into two types is often divided into learning. Theoretical or practical. So if we want to become more proficient in this field, then the right program of cybersecurity will cover both types.
If this holistic approach we are choosing, then the skills that graduates will have of proactively solutions build, anticipate cyber threats. However, the technology changes the professional of cybersecurity with the hands-on adaptive experience that will have skills to evolve.
Follow your passion
A variety of opportunities offers cybersecurity to the professionals to pursue within this tech world the individual interest. So the best way is that if we want our successful career, we should choose that field in which we have skills and have the passion of this field.
For example, if someone loves the law, they choose their career for cybersecurity on legal requirements and ethical norms. It does not matter that in which area of cybersecurity we have interests most. All fields of cybersecurity provide an array of opportunities. And through them, we can use our unique skills in this way. So this is an important way to choosing a passionate field for your career.
Plug into a network
If we are pursuing our master's degree in cybersecurity program, then a big benefit that we will have is that with a professional contacts network, we will graduate. And this network can help us to set or established our career path.
While pursuing our degree, we should take some time with professors and students to connect with managers and workers during experiential learning opportunities. And after graduation, we should make some effort to maintain these relations. We should look after the best opportunities and the latest industry trends. So by following these, we can grow our career success.
Wrapping Up
In cybersecurity, choosing a career is not a commitment to bettering ourselves with more education and possibly a higher starting salary. But it also a commitment our world improving by bad players. And these are making efforts to technology compromise that we enjoy daily. So with our skills, we can stop ransomware, debit card fraud, and high-level government hacking. So it means that the impact that we are lasting in our field will impact our society.
However, this is the best field for a successful career. As we discussed above, cybersecurity has many other fields to become professionals in these fields. Moreover, with our best rewarding career, we also can help our country. So the people that want to grow their successful careers in cybersecurity should consider these ways.
We are a team of technical content writers who produce high-quality, engaging content for our tech audience. We know the latest trends and what matters to our readers, and we share that information in a way that's easy to understand.