Given how many people use the internet, getting a unique, recognizable, and memorable username for your various online profiles can be difficult. Therefore, several Social Media Name Checker tools are available online, and we'll go through the most popular options to determine which provides the superior overall service.
What is a Social Media Username Checker?
When you sign up for a social media account, you are usually given the option to choose a username. This username is how other users will find and interact with you on the site. It's important to choose a username that is both unique and representative of who you are. However, sometimes it can be difficult to come up with a good name or you may want to change your name in the future. In these cases, it can be helpful to use a social media username checker to see if the name you want is already taken.
5 Best Social Media Username Checker
1. Namechk
This website is among the top-searched online name-checking tools currently functioning. As the name suggests, this website is useful for checking username availability across social platforms and dozens of domain names.
Features
Easy to use
Free of cost
No registration needed
Checks username availability for

Nearly 100 social media usernames
30+ domain names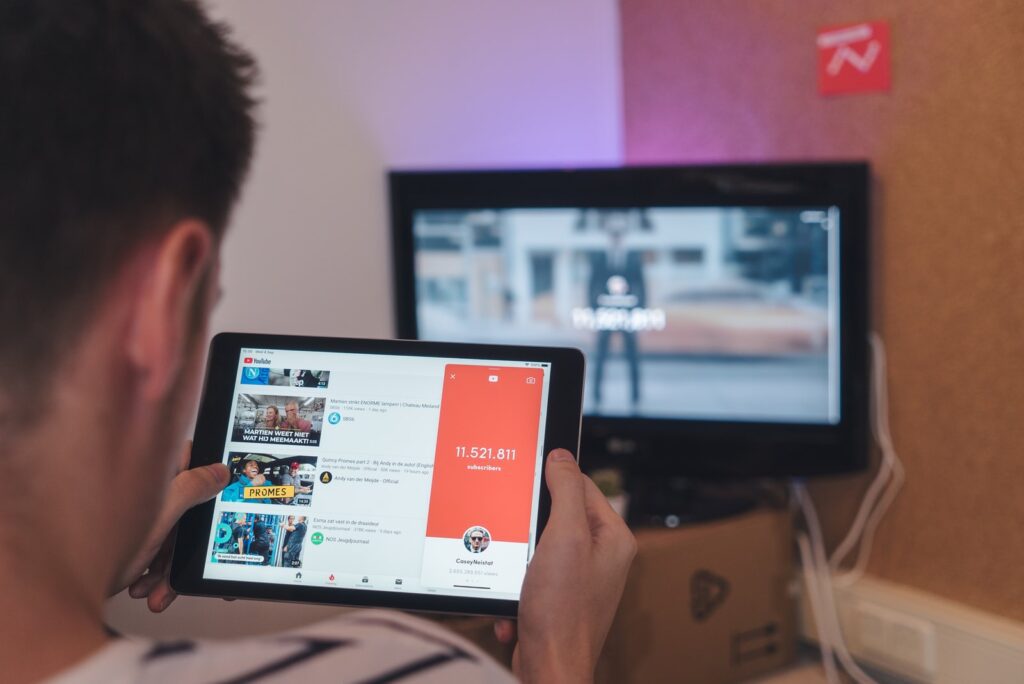 2. DNS Checker
While it hosts other helpful tools, this web application is also known for its speedy, accurate, and free username availability checking facility.
Although its repertoire of social media platforms is relatively limited, it still deals with the more popular guest blogging sites, media-sharing platforms, e-stores, and messaging apps. The options on this website are presented as icons representative of each website accompanied by either a green tick or a red cross when verifying availability.
It also informs users of the availability of certain domain extensions, although its dedicated Domain Checker tool does so more comprehensively with registrar information and the availability of unused domains for sale.
Features
Easy to use
Quick Results
Free of cost
No registration needed
Checks availability for

Over 50 social media usernames
20+ domain names (with a separate tool for in-depth data)
3. CheckUser
Another frequently looked up option, this website is known for its remarkable graphics and very user-friendly interface. It allows users to accurately assess username vacancies for over 70 online platforms for free, though the speed at which it does so leaves much to be desired.
It also provides details about domain name openings along with discounted prices at which unused titles can be availed from service providers, though registered names can be acquired with the right offer.
Features
Easy to use
Free of cost
No registration needed
Checks availability for

over 70 social media usernames
A dozen or so domain names
4. KnowEm
Among online name-checking databases, this tool is known for being able to check openings across an astonishing 500+ website usernames and over 150 web domain extensions. Given the extensive results, it conveniently presents them as categories, with country code domains for each continent, as well as 15 groups for websites (blogging, communication, health, video-sharing, etc.).
Also, with its access to the complete US Patent and Trade Office's (USPTO) database, it even shows if what you've entered is available as a trademark.
Although these services are free, KnowEm users can avail facilities including
Trademark filing for under $500 (USPTO fee included)
Domain name registration starts at 9$ per year
Four-tiered social media "Brand Protection" starting at $85, $249, $349, and $649
Features
Somewhat convenient to use
Basic services free of cost
Premium services are available, albeit costly!
Checks availability for

Over 500+ social media usernames
20+ domain names
USPTO Trademark availability
5. ClaimBrand
Unlike the other websites, ClaimBrand deals exclusively in exploring the obtainability of social network usernames. However, what it lacks in domain name checking facilities, it makes up with the fact that it can correctly find out username details across a staggering 1000+ social media and other digital platforms at once, for free.
Plus, like KnowEm, this website allows premium users to avail their "Brand Protection" facilities in order to register accounts and improve their online presence on the web platforms of their choice.
Features
Somewhat convenient to use
Free username checking
1000+ sites
Registration optional
Premium "Brand Protection" service starts at $40, payable through PayPal.
Verdict – Which Is the Best Social Media Name Checker?
With dozens of available options online, these 5 are perhaps the best online username checking tools currently available. Some even have their unique perks, like Namechk's captcha security feature, CheckUser's ability to redirect users to existing profiles, and the lengthy username lists and premium services offered by ClaimBrand and KnowEm.
However, despite their benefits, these websites have their tradeoffs as well. For instance, Namechk and CheckUser have some basic interface issues (plus the latter's slow response speed) while KnowEm and ClaimBrand have to deal with such an overwhelming number of sites that some results are inevitably met with error messages that cannot be readily fixed.
Name checking tools should be easy to use, quick, user-friendly, and offer free profile analyses for popular online platforms. Therefore, DNSChecker is perhaps the best option for straightforward, convenient, and accurate username analyses.
In Closing
Having username consistency across your web profiles is ideal for your online presence, but that can be difficult to confirm individually for each website. With Social Media Name Checking services, you can find out whether the name you desire is available on various networks all at once. The icing on the cake is that they do it for free.
---
The blog was searched for the following keywords,
Social Media Username Checker. username checker,social media name checker,social media username checker tools,social signal checker,social media username check,social media,social media username checker,all social media username checker – fi tech zone,roblox username checker,username checker roblox,tiktok username checker,check username in social media,social media username,best username check in social media,how to check username for social media,my custom roblox username checker
We are a team of technical content writers who produce high-quality, engaging content for our tech audience. We know the latest trends and what matters to our readers, and we share that information in a way that's easy to understand.