If you are using a smartphone, you must definitely be using a social media platform. Ever since Facebook became popular, people have become quite used to the virtual world and share their experiences through this platform. Post this, a number of other platforms have emerged in the market. However, only a few of them have been successful in engaging the audience with their top-notch user interface and ease of connecting with people.
Looking at various statistics, you will come to know that over 4.5 billion people use the internet, and 3.8 billion of them use social media platforms. Moreover, 89% of mobile app users are using social media apps currently.
No wonder social media platforms have become indispensable tools for marketers to advertise their products and services. They have been quick to notice the fact that an average person spends 3 hours a day on social networking and messaging. This is the reason every brand has an online presence in present times, and social media channels have given them access to a large number of audience. In fact, around 73% of marketers believe that their social media campaigns have been 'somewhat effective' or 'very effective' for their businesses.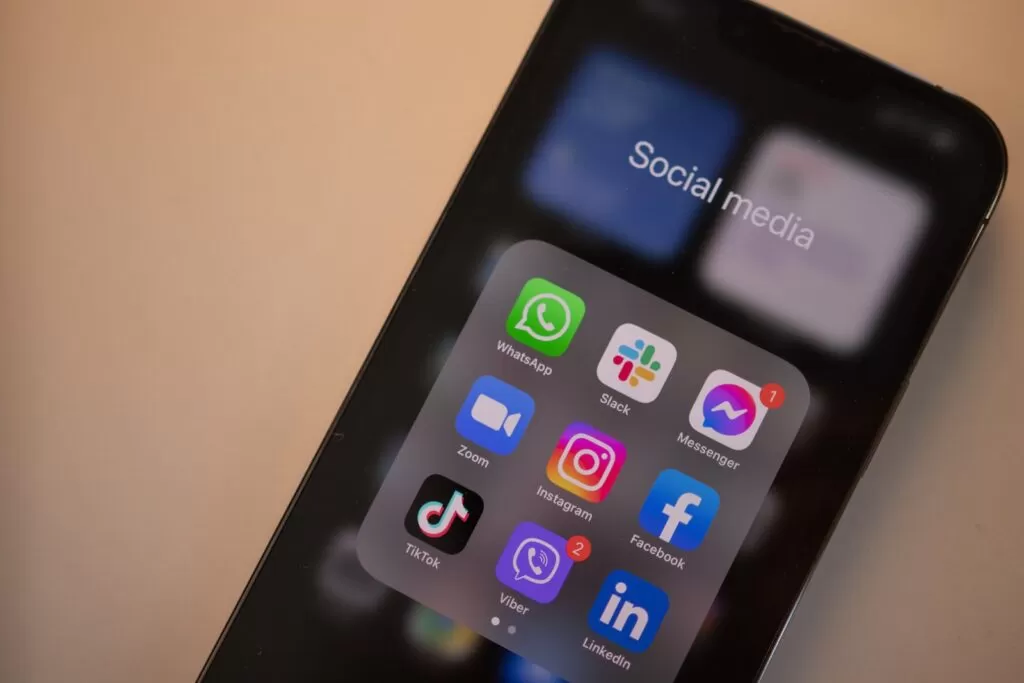 Now you must be wondering why there are so many social media channels and how a company can manage to stay connected with its audience through all of them. Well, it is not necessary to create an account on all channels but only on those that significantly impact sales. Willing to know what those top social networking sites are? Read on to find out more!
The Most Popular Social Networking Sites for Marketers
Check out the top social networking sites that benefit marketers in the long run.
Facebook
Though not the first social media platform, many people understood the idea of social media through Facebook only. Introduced as TheFacebook in 2004 by Mark Zuckerberg, the platform has come to a long way and servers over 2.9 billion monthly active users. This is higher than any other social media platform, second probably to only Google search users.
With such a high customer base, how can any company avoid this platform when thinking of advertising its products? Not just going by the numbers, Facebook's audience spans many demographics. So, whatever target audience your business serves, you will be able to find them on Facebook.
Twitter
If you are a Twitter user, you must already know that, unlike other social media platforms where long-form content is allowed, Twitter is primarily intended for delivering informational and concise snippets. This microblogging site has over 217 million active daily users, and people visit this channel to catch up with news and trends across the world.
Though it is often overshadowed by other top-ranking social media apps, Twitter boasts of the fastest-growing engagement rate and hosts one of the smartest and most solvent audiences. When it comes to marketing, around 53% of Twitter users are inclined to buy new products they discover through the platform.
YouTube
Visual content always creates more impact on the human mind than text, image, or GIF-based content. And what can be a better platform for video streaming than the giant YouTube? Originally thought of as a source for entertaining content, YouTube has now proven to be a powerful marketing tool.
The platform has over two billion active users across the world, and people usually spend hours on the platform and not just minutes. It allows marketers to showcase unique content that is simple for the audience to consume and share. No wonder the number of small and medium-sized businesses advertising on YouTube has doubled over the last two years. If a brand is successful in creating fascinating SEO-optimized videos, it can soon witness a pipeline of traffic back to its website.
Instagram
Head over to Instagram for Business, and you will find some interesting facts – 90% of users on Instagram follow a business, two in three people surveyed say Instagram enables interaction with brands, and 50% of users are more interested in a brand when they see ads for it on Instagram.
These stats are enough to lure marketers into using Instagram to promote their products and increase their customer base. On the platform, you can use Reels to introduce a specific team, post a query sticker in Stories to start a conversation with your followers, tag products across content to make them simpler to buy at the time of discovery, and finally shape the story that you want to convey regarding your brand.
LinkedIn
According to the insights offered by DemandWave state of B2B Digital Marketing Report and LinkedIn Audience 360 study, there are over 850 million professionals on LinkedIn, and 4 out of 5 members drive business decisions.
With LinkedIn, your brand can stand out in the evolving landscape of work and engage your target audience. There is a dedicated LinkedIn advertising platform called Campaign Manager that helps streamline all your marketing efforts. No wonder the platform is now a crucial component of many efficient marketing strategies today owing to its efficiency in growing professional networks.
Now that you know all the important social media platforms to create an online presence, take up a digital marketing course and learn how to advertise your products in the virtual world.