Netflix is one of the most popular streaming services we have right now–with good reason, too. It has a huge library of movies and TV shows to choose from, and it's constantly adding new ones. Netflix is also compatible with numerous devices, from personal computers to smart TVs. But, we all know the hassle of clicking here and there to pause, mute, play, and more. What if we tell you that there's an easier way to do all of these and more with simple shortcut keys?
If you're used to streaming TV shows and movies on your desktop or laptop, you might want to check out these shortcut keys that will make your TV streaming much easier and more convenient. In this article, we'll share some of the most useful Netflix shortcut keys to help you out. Let's begin!
Most useful Netflix Shortcut Keys
Play/Pause = Space/Enter
To pause or playback a show, most people utilize the "Play/Pause" keyboard shortcut. These are the same shortcuts for playing or pausing any video if you are using Windows OS and many other popular media players like VLC. Netflix users are likely to use this shortcut often.
Just once, press space or enter to "Play/Pause" it, and press again to "Play/Pause" it again. You don't even need to move your cursor for this.
Mute/Unmute = "M: Key
If you want to mute the sound of what you're watching on Netflix, press the "M" key on your keyboard. If you want to unmute it, simply press the "M" key again. This is a pretty standard shortcut that also works with other streaming services, media players, and even some browsers like Google Chrome.
Full Screen/Window Mode = "F" Key
To enter full-screen mode while streaming something on Netflix, press the "F" key on your keyboard. Once you're in full-screen mode, pressing the "F" key again will take you back to windowed mode. This hotkey is also common for other streaming platforms and browsers, including Mozilla, Safari, Edge, and many more.
Skip Intro = "S" Key
Many people don't want to waste their time watching intros of most TV series unless it's as good as Breaking Bad, Suits, Friends, and How I Met Your Mother intro. This Netflix skip intro hotkey is quite useful when you're annoyed at having to sit through the introduction and want to skip it in one fell swoop. It's definitely much easier to press the "S" key compared to moving your mouse to hover and make the "Skip Intro" button appear. So, make use of it any chance you get.
Volume Up and Down = Up and Down Arrow Keys
You can use the Up and Down arrow keys to turn the volume up or down on Netflix. You can also use these keys for other purposes, such as going back or forward 10 seconds, but those functions are specific to particular browsers like Safari.
10-second Rewind = SHIFT + Left Arrow Key
Sometimes when we're watching, we get occupied by a few things, like chatting, texting, or eating. Pressing the left arrow key will take you back about 4 seconds. But if you want to go back 10 seconds, hold down the SHIFT key and then press the left arrow key.
10-second Fast-forward = SHIFT + Right Arrow Key
There are times when we want to skip a few scenes because it's boring or the storyline is too slow. It could also be because it's too gore or explicit to your liking. This shortcut is the opposite of the "10-second Rewind" shortcut. If you want to go forward 10 seconds, hold down the SHIFT key and then press the right arrow key.
Exit Full Screen = "Esc" Key
This is one of the most important Netflix shortcut keys to remember since it lets you exit full screen just in case you accidentally pressed the "F" key or want to go back to the windowed mode for any reason. To do this, simply press the "Esc" key on your keyboard, and you'll be taken out of full-screen mode right away.
Launch Control Panel to Fix Buffering = CTRL + ALT + SHIFT + "S" Key
If you're ever experiencing buffering issues while streaming Netflix, this shortcut key can help you out. Simply press CTRL + ALT + SHIFT + "S" on your keyboard, and a control panel will appear. From there, you can select the "Stop Playback" option to fix the problem.
View Streaming Statistics = CTRL + ALT + SHIFT + "D" Key
This shortcut key will display your streaming statistics, including your current internet speed, the bitrate of the stream, and more. This shortcut key is useful if you want to see if your current internet connection is good enough for HD streaming or not. To do this, simply press CTRL + ALT + SHIFT + "D" on your keyboard.
Toggle by Frame = Space + CTRL
If you want to watch a scene very closely or just want to pause it for a bit, you can use this shortcut key to do so. Simply press the Spacebar + CTRL key on your keyboard, and the video will pause. You can then press the left or right arrow keys to move frame by frame. Pressing the Spacebar + CTRL key again will resume playback.
Logging Windows = CTRL + SHIFT + ALT + "L" Key
This shortcut key will open up the Netflix logging window, which can be useful if you're troubleshooting any streaming issues. To do this, simply press CTRL + SHIFT + ALT + "L" on your keyboard.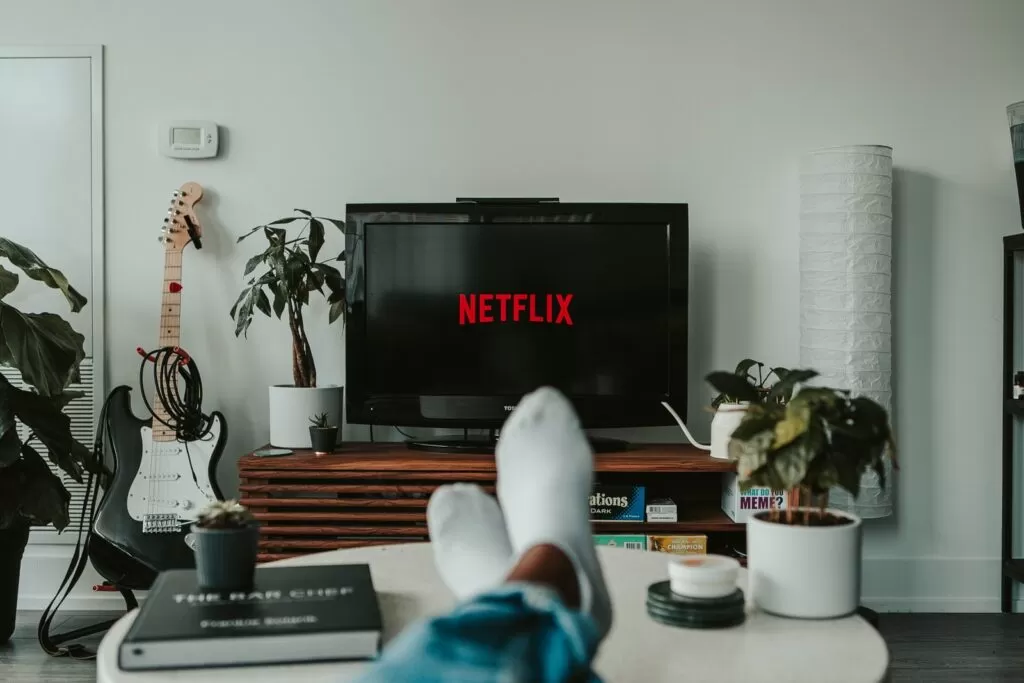 Other Netflix Tips and Tricks
Now that you know the Netflix shortcut keys, here are a few other tips and tricks to make your streaming experience even better:
If you want to unblock Netflix content that's not available in your country, you can use a VPN. This will allow you to change your IP address and access the content you want. Keep in mind that not all VPNs work with Netflix, so be sure to choose one from our list of the best Netflix VPNs.
If you're looking for a way to watch Netflix with friends or family, you can use the Netflix Party extension instead of using a third-party application. This lets you sync up your playback with others so you can watch movies and TV shows together.
Enjoy the Best Video Quality.
Netflix offers different picture quality options depending on your internet speed. If you want to get the best possible streaming experience, be sure to select the "High" option in the settings menu.
Download Netflix Movies and TV Series for Offline Viewing.
If you're going to be without an internet connection for a while, you can download movies and TV shows from Netflix so you can watch them offline. Simply go to the Details page of the title you want to download and look for the "Download" option.
Request TV Shows and Movies That Aren't on Netflix yet.
Many people don't know this, but Netflix actually allows users to recommend TV shows and movies that they would like to see added to the platform. To do this, simply go to the Netflix Help Center and click on the "Suggest a TV show or movie" link. It allows you to suggest up to three title suggestions.

However, you must keep in mind that your suggested titles will appear on Netflix immediately. There are certain factors that prevent Netflix from airing a specific movie or TV show, including licensing and copyright.
Know the Upcoming and Latest Added Shows and Movies.
Netflix is constantly adding new shows and films, but with so much stuff to choose from, it can be difficult to keep up with the most recent additions. Additionally, the popular streaming service removes content on a regular basis to keep things fresh, so you could be puzzled as to why something you were looking forward to seeing is no longer available on the service.

A simple click on 'Latest' in the Netflix menu bar will take you directly to the most recent additions. There will be a vast list of Netflix originals to choose from. What follows can be seen if you continue to scroll below.
Use Specific Codes to Unlock Hidden Sub-Genres
This is one of the most convenient methods to browse Netflix's content library. There are several sub-genres of action, such as Action Comedy, Spy Action & Adventure, Westerns, and so forth. You may not know, though, that Netflix offers a wide variety of less well-known sub-genres, each with a unique code, to help you narrow down your search.
Pause and Resume Your Netflix Account.
Because Netflix is a subscription service, you must pay a monthly fee starting at $8.99 to access its content. As an alternative, if you need to suspend your Netflix subscription for whatever reason, it is simple to do so and then reactivate it when you're ready.
For ten months after you close your Netflix account, Netflix will keep track of your watching history so that you don't have to register a new account when you reactivate your membership. You can pause your subscription by going to your Account page and clicking the Cancel Membership option. In the future, you'll be prompted to restart your Netflix subscription when you access the site.
Conclusion
While some of these tips may seem like common sense, others are more hidden and require a little bit of digging to find. Nevertheless, all of these tips will help you get the most out of your Netflix experience. So go forth and binge-watch to your heart's content!
We are a team of technical content writers who produce high-quality, engaging content for our tech audience. We know the latest trends and what matters to our readers, and we share that information in a way that's easy to understand.