Here we will discuss the best Tools to Make Intro for Videos…
Today we live in a content fever, both to create and consume them, and the most famous form is videos, which have grown a lot over the years.
This audiovisual boom has caused many content enthusiasts to want to start learning the basics of video editing, to create them so that they can be understood and enjoyed. But one of the key points in this area is to make an adequate introduction that identifies the brand as a content creator and, at the same time, invites the user to stay in the video.
Read- Top Phone Tracking Apps for Android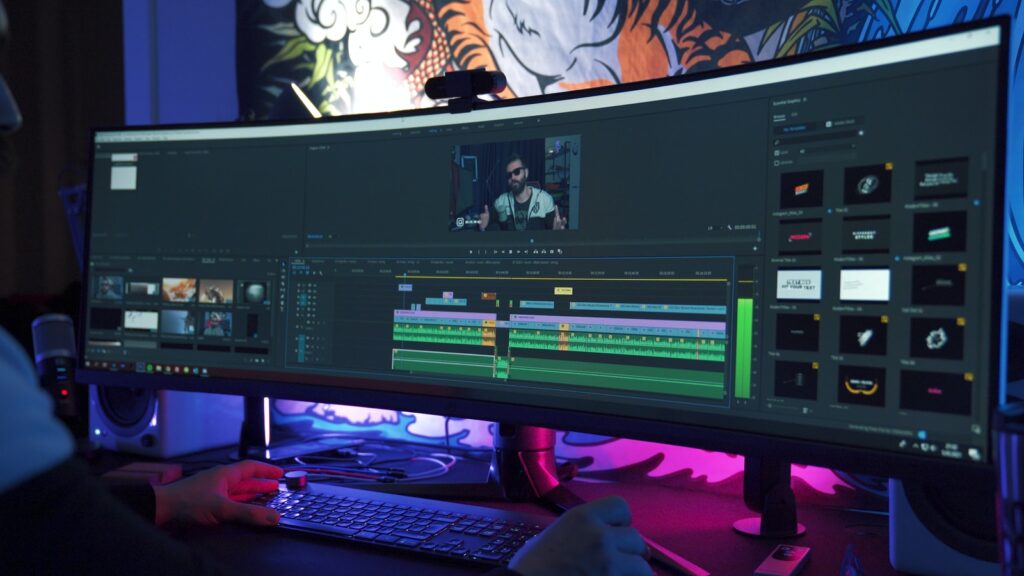 Although it may seem scary at first, basic video editing and handling the necessary software can be learned without major problems. However, these programs can be challenging for those creators whose content is simple and precise, and who need to create an intro for quality videos. But one of the great wonders of the internet is that we can find everything, such as specialized, customizable, and easy-to-use programs to create the dream curtain.
Top 5 Programs to Make Intro for Videos
InVideo is a free online video editor tool where you can now easily create professional-looking videos that will hook your audience immediately with the intuitive and free intro maker by InVideo. Create awesome intro videos with InVideo's intro maker and introduce your brand in the best possible way as intros create a lasting impression. If you put your intro at the very start of your video, your viewers will probably start rolling their eyes. They want to see if you will give them the content they clicked the video for. You need to give them a glimpse of the content they can expect before you roll the intro. 
It is an online tool that brings a series of techniques and pre-established videos to create the perfect intro in a straightforward way.
This website provides millions of high-resolution stock photos, videos, and royalty-free music for your intro video production. The best thing is that it has a free version that allows you to make videos of up to 1 minute. Its paid versions have many more features like HD videos.
Velosofy is a free video template platform where you can choose from more than 3017 templates from different categories.
One of its most outstanding features – apart from being free – is that it is possible to classify the search by software, so, if we use After Effects, for example, it is just a matter of choosing it from the menu and seeing what options we have.
Envato is one of the most famous platforms for editable and downloadable content that currently exist on the web. The amount of material is enormous and of all kinds (not just videos). Unfortunately, the vast majority of its content is paid, so you have to sacrifice your pocket if you want to use any of its templates.
It is software that makes video editing easier and userfriendly. Edits of videos can be easily made from an audiovisual or a set of images, as well as animated text videos. It also has a series of secondary tools that allow other important functions, such as recording cell phones or computer screens.
It is a simple and striking proposal that can solve the life of more than one content creator. Apoweredit has a free downloadable version and other paid ones, of which the most expensive is $157, which includes multi-user, lifetime access, and unlimited technical service.
Final words
Editing videos can be a difficult process that not all content creators are willing to go through, or live through for a long time. Fortunately, there are many options that facilitate the creation of intros and videos in general, making it possible for everyone to capture their ideas and transmit information without the need for complicated software.
Some of the other Best YouTube Intro Maker Video Tools are
Tube Arsenal.
Biteable.
Filmora.
FlixPress.
Ivipid.
Wideo.
Videobolt.
Introbrand.
We are a team of technical content writers who produce high-quality, engaging content for our tech audience. We know the latest trends and what matters to our readers, and we share that information in a way that's easy to understand.