In this article we will discuss what are virtual desktops and how they can add immense value to small business.
Building and running a business is not a walk in the park. You have to put your heart and soul into it for years and years. No matter the size of the business, to meet its long-term goals, the minds at the backend have to check a lot of different boxes for sure. The biggest roadblock to the success of a business, especially for the small ones, is the overall hassle related to IT and hardware management.
The main aim of an IT infrastructure in a business organization is to support the growth of the business by making things easier for the team members. This is where traditional IT systems are day by day proving themselves not worth handling the pressure and requirement of the modern business world.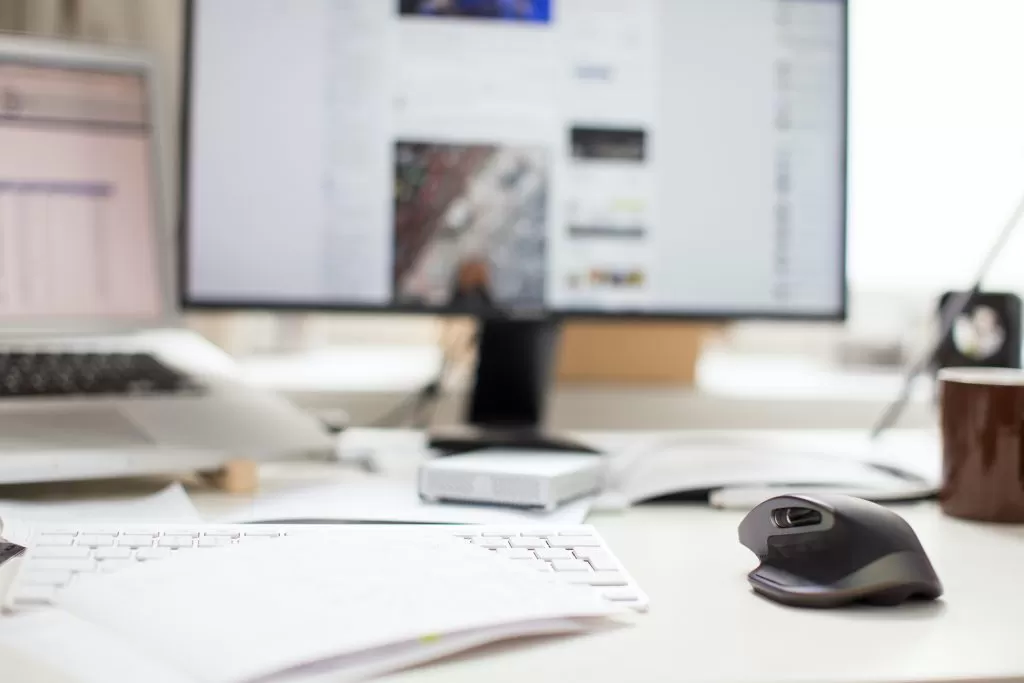 The solution? Virtual Desktop Infrastructure. Before moving any further, let's get a brief intro about Virtual Desktops.
What are Virtual Desktops?
As the name describes itself quite evidently, virtual desktops allow users to get access to desktop systems from anywhere, anytime, via any kind of device. This technology centralizes each and every resource needed in a traditional desktop machine and then allow the end-user to get access to the system from remote locations.
Modern Virtual desktop providers offer cloud-powered virtual desktop solutions and Desktop as a service solution that further simplifies remote desktop access for small businesses. The interface and accessibility are completely similar to using a traditional, local computer. From centralizing the complete business data to eliminating the need for costly hardware solutions, virtual desktops provide it all.
The best part is that your team members don't need a specific device or operating system to run a virtual desktop solution as they can get access to the service provider from any kind of device, such as a Macbook, Linux computer, and even from a small smartphone.
Virtual Desktop Infrastructure: Top 4 Advantages for Small Businesses
Here are the 4 major advantages of virtual desktop infrastructure that have and will continue to prove why small businesses need desktop virtualization.
1. Work Remotely from Anywhere Using Any Device
Post the COVID-19 pandemic, businesses have no option but to work from home. Virtual desktop solutions allow them to run apps and access data from literally anywhere there's an active internet connection. All an employee needs is a digital device with the DaaS or VDI solution installed by a reputed virtual desktop provider. The best part is that modern, cloud-based virtual desktop solutions allow employees to access remote desktops via any kind of web browser.
2. Reduce the Complete IT Cost
From reducing the investment involved in buying IT hardware and desktops to minimizing the maintenance cost, virtual desktop solutions provide it all for small-sized businesses. The admins won't have to buy and provide desktops or computers to each and every employee in the organization. Also, the complete cloud-IT setup could be manageable from anywhere in the world at any time of the day.
3. Simplified and Centralized Management
Modern virtual desktop providers empower small businesses to centralize the complete data and IT management of the organization easily and effectively. There is no need for a complete data center for storing and centralizing the data as each and everything is stored in secure and safe cloud servers.
4. Instantly Scalable
One of the greatest advantages of virtual desktop solutions for small businesses is that it is highly scalable. You can scale your IT setup up and down in no time. Small businesses, thus can expand on-demand with virtual desktop solutions.
Bottom Line
These are the 4 major advantages of Virtual Desktops for Small Businesses. Make sure you choose the right virtual desktop provider for your desktop virtualization needs.