If you are looking to improve your workplace you will definitely need to consider upgrading your office gadgets. Keep reading to know 7 Best Cool Office Gadgets to Work Smarter and improve productivity.
Advancements in technology have drastically altered our working methods. Nowadays, instead of working hard, it's all about working smart. The term smart working refers to the way technology has helped teams become more efficient. One of these changes could involve moving your office to a centralized online workspace. The approach can be indirect, such as adopting Agile as a new working style derived from technology's capabilities to teams.
A smart workplace removes all the issues that plagued offices in the past, such as inflexibility, silos, and closed-door thinking. Rather, it promotes the factors that matter to any company: people and their ideas. Companies that fail to adopt smart working will fall behind, especially when finding new ways to work.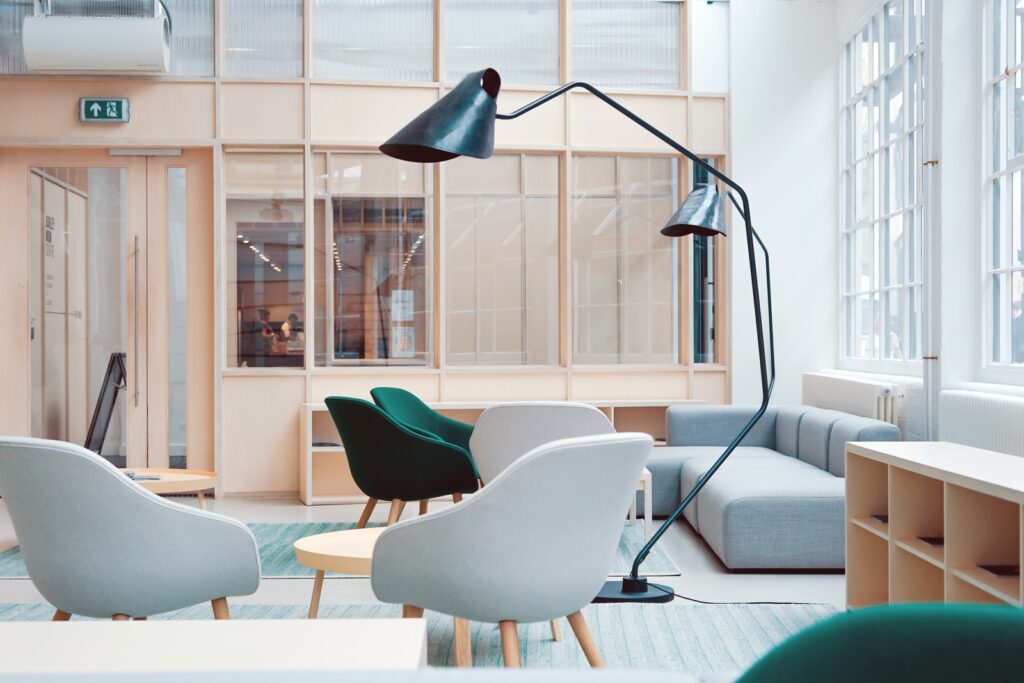 Today, many employers and their employees decide how their organizations should work moving forward to a virtual office. Technology has become more integrated into the workplace, enhancing productivity in several ways. Tech solutions make your work faster and more efficient by allowing you to manage multiple projects at once and connect with your team.
Here are some interesting cool office gadgets that can make your work more productive:
7 Must Have Cool Office Gadgets
1. USB Hub with Four Ports
We are well aware that the biggest dilemma of every employee is to connect everything with their system. Most devices require USB ports to connect, a small uv printer, or an external webcam. Here is an explanation for why a USB hub could be so exciting. Anker produces some of the best products in terms of USB hubs, cables, and chargers, and the four-port USB hub syncs data at a super-fast rate – up to 5Gbps – that can transfer an entire HD film in just a few seconds. So, if you're having issues with connecting multiple USB devices and transferring files, this hub is the answer to your miseries.
2. Stand for the Monitor
You will need a monitor stand when you are working. By adding a monitor stand to your office décor, you will maintain a good posture. These aluminum and plastic stands are extremely affordable and add a sophisticated look to any office space. The best part of having a monitor stand is that working long durations in front of the screen is less stressful because you no longer have to worry about posture.
If you have a cramped workspace or need to raise your monitor to eye level, then a monitor stand will do both. There is ample space in the drawers to store stationery and small items. Also included is a cool cup holder, so your coffee will never go cold.
3. Desk Organizer
No one likes messy working space. We've got the perfect product for you – a desk organizer that lets you store your documents, pens, and sticky notes in one convenient place. Your desk will be neat and free from stationery and other small items if you reassemble the parts in any combination you wish.
4. Wireless Charging Station
The wireless charging dock is among the most important accessories, making charging your phone and other accessories much easier. We may live in a very connected world, where we can all work remotely if we so desire, subject to our professions, of course. The problem is that not every coffee shop and bar has outlets that freelancers can access, and the ones that do usually have others using the most comfortable and convenient spots. So, the best gadget to ensure working on the go is undoubtedly a wireless charging station. Therefore, if you don't want to compromise on your work, you must invest in one.
5. Temperature Controlled Coffee Mug
Nobody likes warm coffee – at least we don't. Popular opinions about coffee are that it's often served hot or cold, but nothing in the middle. Additionally, coffee doesn't exactly get you through the day, but most people can't function in the morning without it.
Whether we are meeting, talking on the phone, or chatting with our boss, many things can prevent us from enjoying our coffee, leaving it cold and uninviting when we arrive at our desks. Fortunately, there are plenty of gadgets and mugs that will make sure you never again have to drink your daily dose of caffeine cold.
You can find them at a range of prices that vary based on the level of customization you need. So, if you are not a fan of cold coffee like us, consider getting one.
6. Wireless Mouse
If you don't like the hassles of wires and want to work conveniently without facing any restrictions, then investing in a wireless mouse should be your topmost priority. You can either go with a USB wireless mouse or a Bluetooth one; you can easily choose from both of them based on your preferences.
7. Plugs with Smart Technology
You should not overlook the smart plug if you require a more reliable power outlet. In most cases, you will need extension cables when there is no smart plug, which not only clutters up the office but is also difficult to handle. For this reason, it is imperative to have an outlet for connecting your laptop, monitor, and other charger adapters.
Since it helps you turn on and off anything in your home or office, the smart plug is truly the smart thing. An app controls the device, allowing you to turn on and off any device plugged into the socket. Plug the device into any wall socket, plug in the appliance you wish to use, and you are ready to go. You can connect appliances such as the lamp, the coffee machine, or the cable box.
Before We Part!
These cool office gadgets are some of the best ones to have. Whether you're working from home or in the office, having these office gadgets and accessories to work will make your work more efficient. You can use this in your home as well as in your office. So, invest in these accessories today and start working smarter!
If you'd like to add anything to this list, feel free to drop it down in the comments section below.
We are a team of technical content writers who produce high-quality, engaging content for our tech audience. We know the latest trends and what matters to our readers, and we share that information in a way that's easy to understand.