Summary: Before you start migrating mailboxes from an Exchange Server to Exchange Online, first review best practices, and practices to make sure you get the results you want after you migrate your mailboxes. We can help you choose the best option for your organization to move your mailbox from your on-premises Exchange. There are two ways to migrate your mailbox from Exchange to Exchange Online. If you have fewer mailboxes, you can migrate them to PST and import these PST files into Exchange Online. However, if you have a large volume of mailboxes, the best way is to opt for a third-party utility.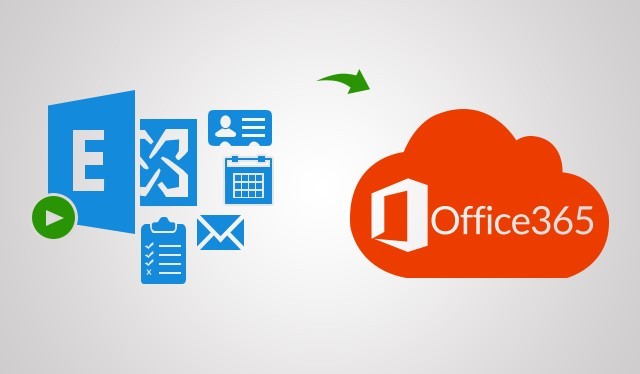 Microsoft officially launched its cloud e-mail, Office 365, in June 2011. Since then, most organizations that previously worked with local e-mail have switched to using it. Moving email to a location is a huge task that requires a lot of knowledge and time. Why did so many organizations decide to take the leap? Is it simply because the cloud is a "new technical savvy" thing, or is there really tangible benefits attached to it?
Why do users need to migrate Exchange On-Premise to Exchange Online?
There are many reasons why organizations choose to create an Exchange in place. The main ones include full control over your hardware and the ability to have complete control over all Exchange data. But since every coin has two sides, then a full local setup means disaster, too, as your important data is at risk. Furthermore, server maintenance costs can be tricky, as well as providing 100% server availability.
The transition to Exchange Online cloud has significant advantages over those offered by On-Premise configuration:
Exchange Online offers greater scalability without having to spend money on infrastructure. All you need to do is purchase additional email accounts for the new user. The whole process of buying more storage, using additional hardware support, configuring everything, and so on. have been simply removed.
This saves money because you no longer need to maintain anything. You just invest in your O365 subscription and get all the features that local customization offers, and more.
Leave everything to professionals (Microsoft), you can be sure of the security of your data. You no longer have to worry about data theft or data loss cases due to catastrophe, technical glitch, etc.
You don't have to worry about upgrading to the latest software version. Everything is processed automatically and smoothly: therefore, your users do not experience server downtime or other similar situations.
Common Challenges Faced During Migration
As we have shown, independent email migration is very risky and requires expert supervision and care to be successful. Many things can go wrong, so try to do them only when you are sure what and how to do them. If not, you may face one of the following issues:
Stability Issues in Exchange Server Environment
Server Downtime during the migration process
Slow Network Connection can result in more time consumption
Security issues within an organization can create barriers in the process
Policy compliance complications
Successfully implementing Exchange to Exchange Online migration is really a difficult task that no one can understand at first. It requires deep knowledge, expertise and a lot of patience. But you can reduce downtime by migrating Exchange On-Premise mailboxes to Office 365 using the third-party utility by SysTools.
How You Can Migrate Exchange On-Premise to Exchange Online
The following segment of the article explains different ways to export your data:
1. Move User Mailboxes into PST Format
If you are using Exchange 2007 or earlier, you can use the export mailbox command or the Exmerge tool to export the mailbox to PST. If you are using Exchange 2010 and higher versions, you can use PowerShell commands, that is. new mailbox export request for the same. Then you can easily import PST into Exchange Online.
2. Transfer User Mailboxes Directly into Exchange Online
Cutover Migration: To migrate all mailboxes (less than 2,000 mailboxes) at once, use the cutover migration method. It is supported with Microsoft Exchange 2016, 2013, 2010, 2007 and 2003.
Staged Migration: To migrate mailboxes (more than 2,000 mailboxes) as a batch, opt for the staged migration. It supports Microsoft Exchange 2003 and 2007.
Hybrid migration: You should opt for this method and export mailboxes (150-2000) in small batches. This process is carried out over long time period and it supports Exchange 2010, 2013 and 2016.
Limitations of Above Discussed Procedures
The manual method takes time and requires longer downtime
Exchange administrators must have deep knowledge of procedure
Users can also experience data loss while migrating their data
To avoid these issues, use third-party utilities discussed in the below section.
Automated Utility to Migrate Exchange On-Premise to Exchange Online
If you are looking for a way to simplify the process of migrating from Microsoft Exchange without avoiding all the risks associated with the process, SysTools Exchange to Office 365 Migrator is your solution. You can easily extract all your important data from your Exchange mailboxes, such as emails, contacts, attachments, and even calendars, and export them directly to Exchange Online.
The aforementioned software is easy to use and will make your job simple and efficient. You can operate this tool on your own and migrate Exchange On-Premise to Exchange Online with ease. Additionally, if you get stuck due to any possible reason, then you can take help of the technical assistance team that is available for you 24X7.
Final Verdict
How to migrate Exchange On-Premise to Exchange Online is one of the most frequently asked questions from users today. The main reason for this is that cloud storage provides better management and easy access to your data. However, finding a safe and reliable solution to complete a task without losing any data remains a difficult task. Therefore, the article describes automation tools that facilitate the organization's work.
We are a team of technical content writers who produce high-quality, engaging content for our tech audience. We know the latest trends and what matters to our readers, and we share that information in a way that's easy to understand.