If you are looking for the best small-sized games for android, you are in the right place. There are multiple options available on the Google Play Store, and it becomes challenging to select one game that is good as well as exciting.
Here is the list of the 8 best small games for android that will help you melt hours of the day. It does not matter if you are looking for something more than an average mobile game or some engaging games; we have got your back.
Here are the best android games of small size to play while you are stuck at home.
List of 8 best small games for android
These games are small in size, mostly below 100mb, they are free and can also be played offline. These games are engaging enough to easily pass your time while you are waiting for someone or traveling.
These games might help you take your mind off of something that's bothering you. So, let's look at the games and their features to make your selection easy.
1. Highway Racing Reborn–best small games for android
Do you love racing games? But find that most racing games are large in size and you don't have enough space in your android mobile?
Don't worry, this game is perfect for you. It is one of the best racing games for android in a small size (below 100mb). The graphics are almost similar to Asphalt 8.
The exciting thing about Racing Reborn is that it comes with single and multiplayer modes and includes illegal locations and races to choose from.
2. Shadow Fighter– small size games for android
Shadow fighter has an excellent interface and comes with various additional features. It is one of the top action games on the play store. Its size is below 100mb and is regarded as the best offline role-playing game.
It offers a series of levels of amazing action experience. There are levels where you get monster and zombie battles which make the game even more exciting.
Each level comes with complicated battles. You have to fight a fierce battle and win it to reach the next level. With each win, you can unlock various weapons and equipment to choose from.
3. Hoppenhelm– Android Mini Game
Are you a fan of arcade games? Hoppenhelm should be on your android phone whether it's a small specs phone like or a high-end phone. In this game, you have to control Sir Hoppenhelm, an 8-bit knight who is lost in the dungeons of his castle.
There are various obstacles and the main objective is to jump and hack your way through these obstacles in the dungeons and go as far as you can in a single go.
Though small in size, it offers endless hours of gameplay. The game keeps getting difficult as it progresses further. As you enter new levels, the game offers a variety of different characters and weapons that you can unlock and play with.
4. Flow Free– Best Small Game
Do you like using your brains while playing games? Free flow is a very simple but also very addictive puzzle game. In this game, you have to connect two dots of the same color using pipes on a grid of different sizes to create a flow.
This game is very addictive as it has over 2500 puzzles which keep getting difficult as you keep completing levels. There are a few features like time trial mode where you are supposed to complete the puzzle before running out of time.
The game is small in size and barely occupies any place on your android device.
5. 2048– Free Android Mini Game
If you love puzzles, you might already have heard of 2048. It was a hit and went viral some time ago. It is a simple math puzzle where you have to combine two tiles of the same number to create a larger number.
By moving each tile, a new tile gets added to the board. As you progress the game keeps getting difficult. Once the board is filled and no moves are left you will have to restart the game again. It is important to think before moving each tile.
It barely takes up any space in your phone, it is simple and can also be played offline.
6. Pet Rescue Saga– Most liked small game
It is a dream of many people to own a pet. Most of us can keep a real one due to various reasons, but imagine a virtual pet's idea. It is liberating, no?
This game is made by the King's studio, the makers of candy crush saga, and has over 50 million downloads, making it a very popular game. If you have a small specs android phone such as Infinix mobile; like Hot 20 Play, no need to be worried because this game works on all phones even with 1GB RAM.
In this game, you have to match two or more same color boxes together to clear the level and save the pets from the devil pet snatchers.
As you level up, you will face various challenges and the moves are very limited. It is a great game with engaging music that keeps our brains active and helps us pass the time.
7. Candy Crush Saga– The Most Downloaded Small Android game
If you have not heard of this game then in what world do you live? (Just Joking) It is like the golden apple, once you start playing, you can't stop playing it. The sound and animations make it even more addictive.
It sets the mood and soaks you in mesmerizing gameplay. It is developed by Kings Studio and is downloaded more than 500 million times. It is the most played same-sized game on both Android or iOS platforms.
Candy Crush Saga is free but if you want extra moves or lives, it requires payment. The Player has to clear the levels by matching the same type of candy and also the magical candies that appear from time to time.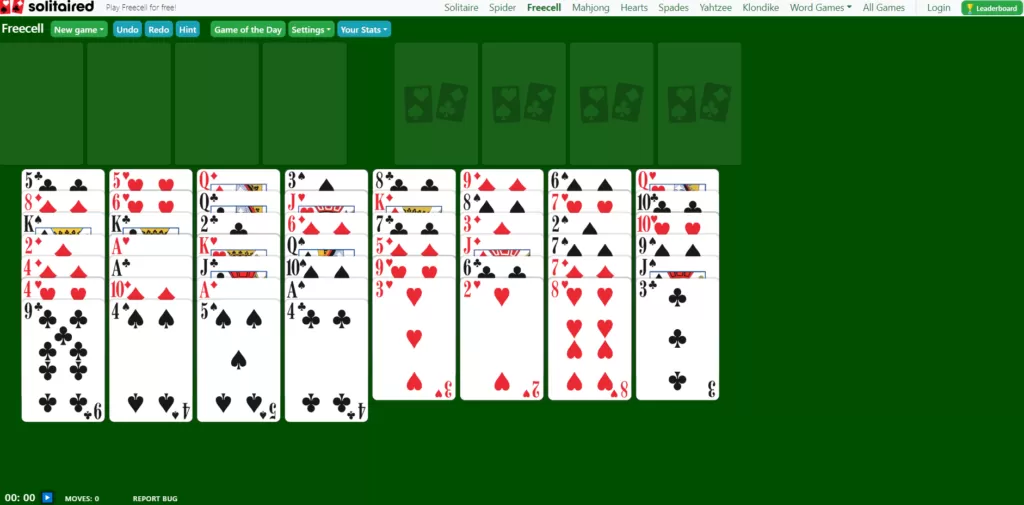 Try out some of the classic games such as Solitaire, Spider, and Spades. Solitaired offers users the ability to create an account where they can track their progress and watch their ranks on the leaderboard increase. Additionally, the game features customizable settings and difficulty levels making it the perfect app for gamers.
Best of all, Solitaired has many of their games, like FreeCell Solitaire, available online.
Conclusion
Google play store has so many options for small games for the best android devices. The above-mentioned list of games has a variety of game genres like battles, puzzles, etc.
Choose the one that you think you will enjoy the most and download it. It won't disappoint you and keep your brain active. It will help you pass your time easily.
Happy gaming!