Almost everyone loves to play video games. Whether to beat the stress from work or, just to cool off an argument with your partner, playing video games is a great pressure-relieving pass-time activity. It gives you entertainment, relieves stress, and also keeps your intelligence tweaked. With hi-tech smartphones, computers, and gaming consoles, games have become far more exciting and fun to play and watch.
Over the last decade, the popularity of video games has increased to such levels that the industry now supports hundreds of individuals by providing them with a stable career. Just like any other streaming activity, Livestream video games generate a lot of audiences, and with the help of their interaction, a lot of business happens.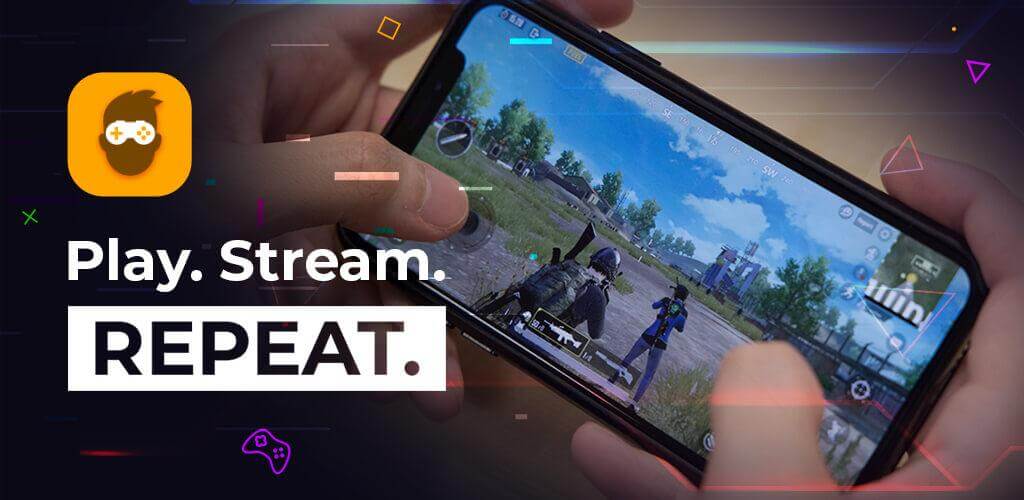 So, if you spend a few hours every day playing your favourite games, why not stream it online for an audience? It is just as easy as handling a social media account, and if you are good at it, you can make some really good money.
Here's why you should start streaming your gaming sessions live:
More Fun than Playing Alone
Everyone has played video games at some point in life. And you surely loved playing these interactive fun games more with your friends than playing alone.
So, what is better than playing video games with friends?
Live streaming the game session and playing with your gaming gang while thousands of fans are watching your session.
Yes, if you have a gang of friends who love to play video games, then it is going to be fairly easy for you to attract more fans. Group gaming is interesting to watch and also allows you to interact with your viewers freely. By live streaming, your gaming gang just grows and turns into a huge group of fans and players interacting with each other. Surely, this is a lot more fun than playing quietly in a room.
Also Read:- Best Small Android Games
If you have been playing video games for quite some time now as a hobby, there will be a lot of experiences that you had while playing. You can share these experiences and other fun information by live streaming your gaming session with interested viewers around the world.
It can be a great stressbuster for you as you chat casually with people about interesting and fun video game topics. If you are actually good at it, you can earn a handsome income by just sharing your gaming sessions with numerous people around the world.
Therefore, video games are no longer a hobby to be done alone; you can share it with people and create a fun experience for yourself and your viewers.
No Obligation Content Creation
Unlike other content creating channels, video game streaming is a way of content creation with no obligations. It is up to you whether you wish to convert your hobby into a money-making activity or just keep playing for fun, but in any case, you don't have to spend hours trying to figure out new ideas every day.
Just play the games you like for the amount of time you prefer, without worrying about viewers or content. Games are the content of video game streaming, and the more interesting a game is, the more viewers it brings.
You don't have to go through hours of shooting, editing, singing, and dancing, all you need to do is play the games you like and just communicate with your friends and fans, that's all.
How to Stream
If you wish to stream your video games live, all you need to do is create an account with one of the video game streaming platforms available online. The equipment you need depends on the type of games you want to stream. If you want to stream just smartphone games, you'll need a good smartphone and a webcam. You need to download a streaming app on your smartphone, and after a few simple steps, you'll be able to stream your video online.
If you want to stream computer games, you'll need an Intel Core i5 processor, with up to 8 GB of RAM and an Nvidia GeForce 700 series or higher graphics. Similarly, there are gaming consoles such as Xbox360, Nintendo Switch gaming console, Sony PlayStation, Sega Genesis Mini Gaming Console, and many other units with the help of which you can stream games supported on these consoles.
Fun to Watch
Playing the game or just watching it, the fun value is always the same; only gaming fans know this age-old secret. If you are not much interested in playing and live streaming the games, you can still have fun by just watching the latest games being played. Professional live streamers are always there with the fresh new content of exciting latest games for you. If you are a game lover then you must try Modern Warfare 2019 Aimbot.
You can just sign-in to a Livestream platform and watch these amazing content creators display their games, equipment, merchandise, and lots of other fun stuff. It is good entertainment, and you can also find some useful information. You can view honest reviews about the latest games so that you know which game to buy and which ones are not worth the money.
Live streamers constantly offer amazing goodies to their fans; you can participate in the activities carried out by live streamers and win exciting prizes, or just buy the amazing merchandise that they have to offer. Some streamers also conduct donation programs, where you can donate for a good cause.
Conclusion- Live Streaming Video Games
Several types of research show that playing video games boost your intelligence and relieves stress. However, with modern live-streaming methods, the entire gaming experience has received an upgrade. Now you can connect with hundreds of thousands of people, play and watch the latest video games, and also create a career, all while you livestream video games.
So now there is nothing to wait for, register on a live streaming platform, and start live streaming your video game sessions. If you are looking for a trusted game live streaming and esports platform, Download GameSee App; it's fun, and if you are good at live streaming, you can earn good money while playing your favorite games.
We are a team of technical content writers who produce high-quality, engaging content for our tech audience. We know the latest trends and what matters to our readers, and we share that information in a way that's easy to understand.