Before we talk about marketing automation and marketing automation tools, let's see what is trending in the digital marketing space.
Digital Marketing Trends in 2022
The digital marketing trends in 2022 will be more focused on personalization, customer experience, and data analytics.
Personalization:
Digital marketing trends in 2022 are going to be more focused on personalization. Personalized customer experiences will become the norm and it will be the responsibility of marketers to ensure that every customer is given a personalized experience. This can be achieved by integrating data from various sources such as CRM, social media, purchase history, and so on.
Customer Experience:
In 2022, customers are going to have increased expectations from marketers and they are going to expect them to provide a personalized customer experience with each interaction. To do this marketers need to focus on things like website speed, mobile optimization, etc. since these are some of the most important factors for customers .
Role of Marketing Automation Tools for Businesses
Marketing automation tools are becoming more and more popular amongst businesses. They provide a wide range of benefits, including increased productivity for marketing teams, better customer experience, and higher ROI.
Many companies have found that marketing automation tools have increased their productivity in a number of ways. For example, they can set up automated campaigns that take care of lead nurturing and lead qualification, which frees up time for the rest of the team to focus on other tasks. Marketing automation also allows marketers to get real-time data on their campaigns so they can adjust accordingly. This leads to a higher ROI as well as a better customer experience because it's easier to measure what's working or not working.
Why Marketing Automation Tools are so popular?
Marketing automation tools are popular because they help marketers save time and money. They also allow marketers to focus on the most important tasks that need to be done.
Marketing automation tools are popular because they help marketers save time and money. They also allow marketers to focus on the most important tasks that need to be done.
How does Marketing Automation Tool Works?
Marketing automation is the process of using software to automate marketing tasks, such as lead generation and lead management.
Marketing automation software helps companies to generate leads for their products and services. It also helps to track which leads are qualified and which ones need more nurturing.
The first step in marketing automation is identifying the potential leads. The second step is qualifying these leads with a scoring system that determines if they are a good fit for your product or service. If the lead is qualified, the third step would be sending them an email with relevant content about your company or product/service.
How to Choose the Right Marketing Automation Tool For You?
Marketing automation is a powerful tool for businesses to increase their ROI and make their marketing more efficient. But with so many choices out there, it can be hard to know which solution is the best for your needs.
Marketing Automation Tools are an important part of a marketing strategy. These tools automate and simplify marketing tasks to manage customer interactions, better target potential customers, and create a more personalized experience.
The following are some factors to consider when choosing the right Marketing Automation Tool:
What type of content do you want to produce?
What is your budget?
How much time do you have to spend on this project?
Do you want the tool to be web-based or desktop based?
What is your desired customer acquisition cost (CAC)?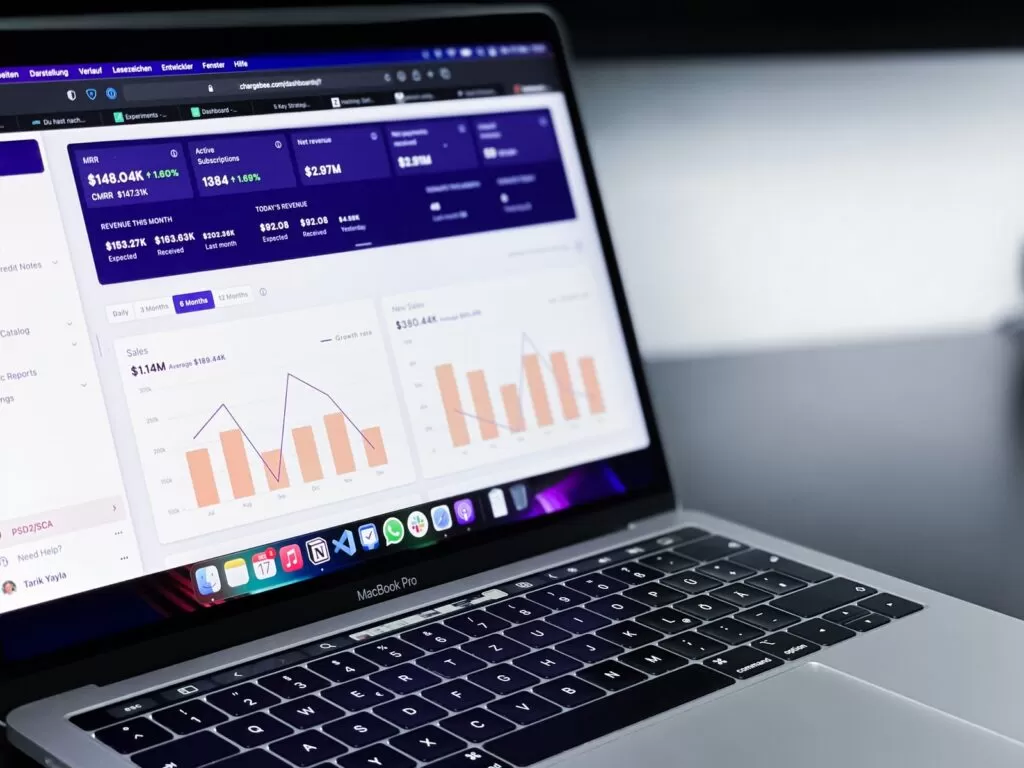 Marketing Automation Tools for Businesses
10 Best Marketing Automation Tools
This list is created by marketers for marketers. We have done our research and compiled 10 marketing automation tools that are the best in the industry.
The list includes:
1) HubSpot
HubSpot's Marketing Automation Tool is a CRM that marketers use to track and manage marketing efforts. It integrates with email, social media, content management, and other tools you need to run a successful marketing campaign.
HubSpot is a marketing automation tool that helps companies grow their business. The marketing automation tool provides a wealth of features from website tracking to customer relationship management and email marketing.
2) Marketo
Marketo Marketing Automation is a suite of marketing and sales cloud applications that helps marketers and salespeople to more effectively engage with their target audiences. It allows them to coordinate multiple marketing channels, drive leads and generate revenue from interested prospects.
3) Pardot
Pardot Marketing Automation Tool allows companies to send targeted emails and notifications to customers without any manual input. It is a lightweight marketing automation tool that is easy to use and has an intuitive interface.
4) Eloqua
Eloqua is a marketing automation tool that enables marketing teams to automate customer journeys, create personalized interactions and generate more revenue in less time. Eloqua's software is used by over 40% of the Fortune 500 and provides marketers with a 360-degree view of their customers.
5) Infusionsoft
Infusionsoft is a marketing automation tool that can help to streamline the process of running your company. The system comes with features such as lead management, marketing automation, contact management, customer relationship management, and salesforce integration.
6) GetResponse
GetResponse is a marketing automation tool that allows you to design and send email campaigns, track your marketing efforts and measure the results. It also offers social media integration, landing page creation, lead collection and more.
7) Act-On
This tool is designed to help marketers and salespeople create marketing campaigns that work. This tool offers CRM, email marketing, landing pages and more in one place.
8 ) SendPulse
SendPulse is an all-in-one marketing automation tool that helps marketers and business owners to manage and scale their marketing efforts. It includes email, SMS, social media management, lead scoring & CRM along with marketing automation tools.
9 ) Intercom
Intercom is an all-in-one customer communication platform that offers marketing automation. It enables users to communicate with customers through multiple channels such as email, social media, and live chat. One of the features offered by the Intercom marketing suite is the ability to track and segment customers based on their behavior in order to send them more relevant messages.
10 ) Moosend
Moosend is an email marketing automation platform that caters to multiple industries, with ecommerce and SaaS high on the list.
Moosend tracks your visitors' activity on your website and alerts you if they're interested in a certain product or service. This way, you can send them an email with specific information about it.
Moosend is the leading marketing automation software company in the world. They offer a suite of products, including web analytics, email marketing, and lead management software that can help businesses increase their conversion rates. Their web analytics tool tracks your website visitors' activity to find out what they're interested in and who they are. You can then send them an email with specific information about that product or service you know.
Conclusion
Marketing automation tools automate the process of marketing. They make it easier for marketers to monitor and analyze data, generate content and customer engagement strategies, automate social media posts and ads, send emails to customers, etc.
Marketing automation tools are becoming more popular because they help marketers save time by automating tedious tasks like sending out marketing emails or generating content. They also make it easier for marketers to keep track of their marketing strategies.