Database management software is a critical tool for businesses of all sizes. The right software can make it easy to store and access data, as well as manage user permissions and security. Here are four amazing database management software options that can help your business run more efficiently.
Project management is overseeing workflow that accomplishes the project's end goal. Project managers often manage a team of people that works together and achieves milestones.
The most significant constraints that affect project management are time, scope, and budget. A manager must be mindful of all these constraints while supervising workflow. Apart from that, the managers also have to consider the client's input.
The field of project management has constantly evolved over the years. At one time, managers needed to oversee everything manually and delegate tasks to their team members. Now, the process is smoother and much more fluent, thanks to various online applications that automatically assign specific duties for team members if managers can't.
It is important to remember that project management is a vast field, and subsequently, it has multiple aspects. As a result, different software programs exist for the other parts of the project.
4 Amazing Database Management Software
For example, the project database is a repository of relevant information. The project database software tools are used to store, organize, and monitor relevant data for project estimation, analysis, and quality assurance.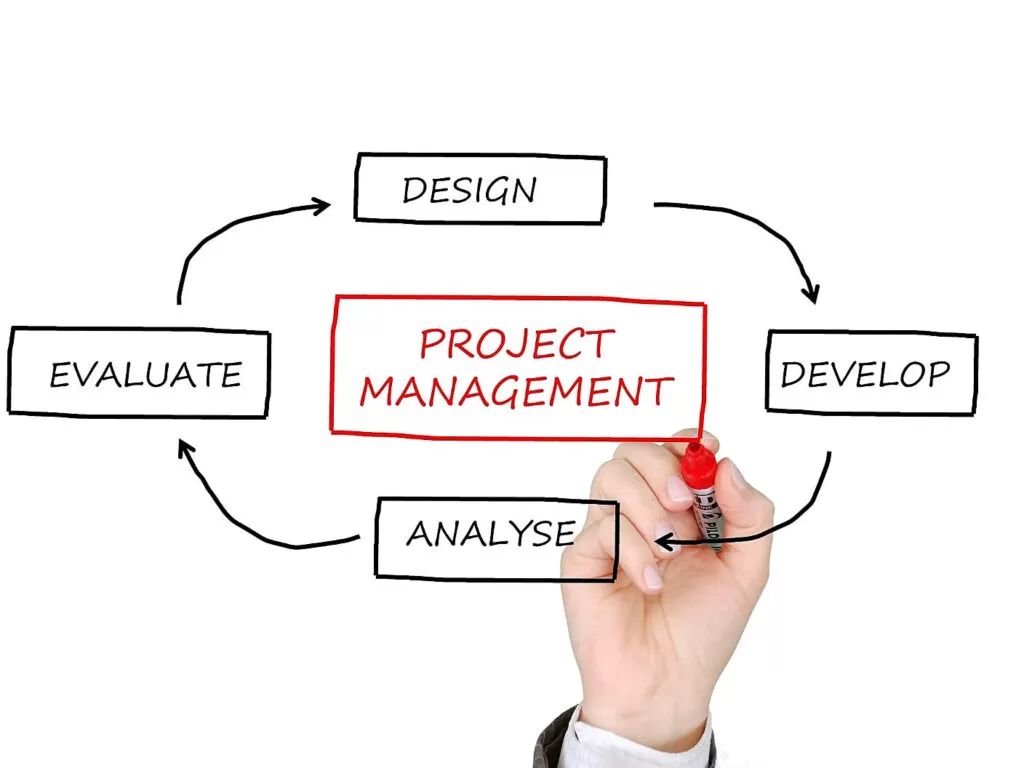 The tools of the database deal with extracting, compiling, and listing helpful information for a project.
With that said, the following is a list of the best database management tools for collecting effective databases.
1. Baserow.io 
Baserow.io is one of the best database management software programs for non-technical project managers. It is beneficial for non-coders who don't want to use complicated software.
Using non-technical tools, Baserow.io allows managers to create functional databases of user information.
An example of Baserow.io tools is no-code landscape that focuses on compiling a list of valuable companies with their niches and maturity level in the market.
Due to its versatile features, Baserow.io continues to be the choice of high-performing project managers.
2. Airtable 
Airtable is another robust software program with the best database management features.
One of the best characteristics of Airtable is that it can be used for businesses of all scales, be they mid-scale or elite-level.
Airtable's database can be used for effective task planning and management. The software also offers versatile data management options.
Due to that feature, Airtable is a good choice for managers who want different perspectives on a database.
The only downside of the Arirtable software is that it lacks good reporting features. For some project managers, reporting is critical, and Airtable may not be the best option on the list.
3. Britrix 24
Britrix 24 is another software program that offers excellent support for marketing-oriented managers.
Britrix 24 is considered a one-stop platform by many. It offers many services and facilities, replacing the need for installing multiple applications for various purposes.
The remarkable feature of Britrix 24 is its performance-oriented customer-relations management system.
It offers excellent sales analytics and provides a firm system for client data management. It is frequently used to boost the revenue of businesses and increase performance.
4. Workflow Software Programs
Workflow management refers to the assignment of tasks to relevant team members. The project workflow is another part of project management.
A proper workflow leads to the project's successful completion and all milestones.
Workflow management is essential, especially if the project is on a grand scale.
It can become hectic to assign tasks or manually keep a record of their completion. In some cases, the overall workflow is divided into several workflows.
Efficient workflow software programs automate the process and allow managers to track the progress of their team members efficiently.
They often help save the time and effort of the project managers. Given below are some of the best workflow software programs for project management.
Best Workflow Software Programs
Flock
Flock is one of the best project management software programs for teams that need flawless communication.
Through Flock, you can share files with your team members. You can also browse through all the shared files and content like a shared drive.
Flock also allows you to grant restricted access to third parties or entities. The limited access prevents them from having open access to all the files.
Besides that, Flock also offers impressive communication options like video or audio calls.
ClickUp
ClickUp is one of the most popular workflow automation software programs that offer many features.
The best part about ClickUp is that it can support different project styles due to its vast array of facilities.
Project managers can easily automate workflows, keep track of the project's progress and improve team collaboration.
ClickUp's vast library of features allows many managers to create their automation system to automate their workflows.
Besides a powerful dashboard and burn-down charts, ClickUp also offers other valuable widgets which help in the practical completion of the project.
Slack
Slack continues to be a popular choice of companies that manage gigantic amounts of workload.
It is software with cloud-based collaboration tools. These tools are used actively by teams to communicate and collaborate on different tasks.
There are different channels in Slack that are designed for specific tasks or goals. Slack also allows the option of video calls as well as audio calls. Companies can also collaborate with other businesses through Slack.
The platform allows the option of file sharing and the possibility of integrating other practical tools that businesses use daily.
Final Thoughts
In conclusion, database management software can be extremely beneficial for your business. It can help you store and manage your data more efficiently, which can lead to increased productivity and profitability. There are many different software options available, so be sure to research the best one for your specific needs. And remember, always consult with a qualified IT professional to ensure that your software is set up correctly and is functioning properly.
Project management is about assigning tasks, handling workflow, and gathering necessary data in the form of a database repository.
The aim of project management is the successful completion of a project under certain constraints and limitations. Chief among those limitations are scope, time, and budget.
Many software programs add to the efficiency of project management operations. Some software programs help with database management, while other software programs automate the workflow process.
In the database category, the top software programs are Baserow.io, Airtable, and Britrix 24. For flawless automation of the project management software, the top performing software programs are ClickUp, Flock, and Slack. These software programs are used to make the project management process more manageable and better. That is why they are a popular choice among many small and large companies.
Thanks for reading!