During its inception, Discord seemed like any other digital distribution and instant messaging app available out there. However, it was unique in its own accord. Discord had the intention of bringing gamers together throughout the whole world and creating a community. To keep things interesting, the developers have also added some bots to the platform.
So, what are the best discord bots that you can add to your server?
To answer this question, you will need to understand your audience first. For that, you can either ask your discord members directly or create a poll to find out about their choices.
Or, you can let us help you a little in this regard!
Here, in this article, we will talk about some of the best discord bots in detail. Additionally, we will also categorize them differently so that you don't feel lost while searching for them.
So, what are we waiting for? Let's jump right into it!
Best Discord Bots For Server Management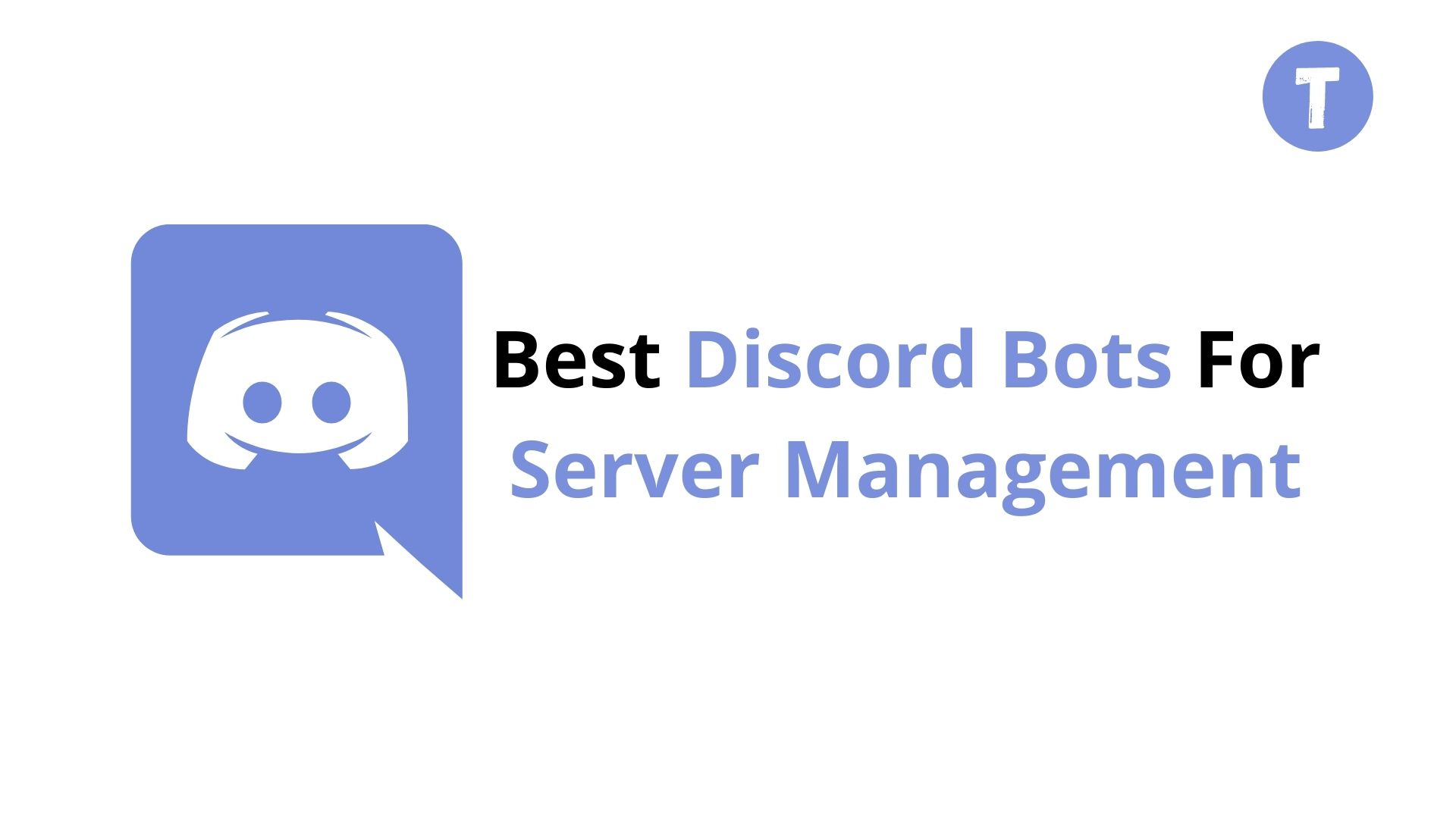 Managing a growing discord server, especially alone, can be quite a hassle. But, if you use the following bots, you can ease your administrational burden to some extent.
1. MEE6
With this bot, you can automate various run-of-the-mill tasks, such as sending welcome texts. Besides, MEE6 also allows you to make customized commands to post spammy content, ads, or links to another server.
However, this discord bot is primarily famous amongst users due to its ability to assign roles. Besides, it also enables you to ban someone temporarily for not abiding by your set parameters.
For instance, if a user uses prohibited words more than once, they will be timed out for an hour.
All in all, if we are talking about the best moderation bots, MEE6 is definitely worth installing.
2. Server Assistant
Like MEE6, Server Assistant, too, offers help regarding server moderation and modification. Here are some of the features that you will get with this discord bot –
Command support through direct messaging
Complete configuration of guilds
Welcome and levelling up messages
Addition of newer and fun emojis
Inclusion of cross-server bans
Can be used for servers dedicated to Setafk, RemindMe, Fortnite, Minecraft, Translate, and many more
3. ProBot
Contrary to others, ProBot only offers custom welcoming texts.
Sounds a little underwhelming, right? Trust us; it is not!
With this discord bot, you can create a new tone of your server, use different colours of texts, and many more.
Although it does not feature any discord themes, it can perform other regular tasks, such as –
Adding commands for server moderation
Kicking out or muting rude members
Warning users for posting prohibited links
All of the punishments described above can be customized. So, you will have complete control over a situation when someone violates any rule on your server.
Best Discord Bots For Gaming Enthusiasts
Yes, you have seen it right! Discord comes with various gaming bots as well.
However, you have to play them by using some specific codes. Let us give you some examples so that you can understand what we are trying to say.
1. IdleRPG
Just as its name sounds, IdleRPG helps you set on a solo adventure of your own. It is a text-based RPG game, which allows a user to create characters, select a class, choose a God, and much more!
Furthermore, you can buy weapons, battle with other players, slay monsters in dungeons, create a party, etc. You can also create a guild and go on a raid with your friends or server members.
When talking about the most fun discord bots, it should be up on the list!
2. PokeMeow
Do you run a Pokemon-based server on Discord? Then, PokeMeow should be a must-add bot for you.
Widely regarded as the most popular Pokemon bots on Discord, PokeMeow enables you to catch Pokemons. In addition, you can also trade whatever you have collected and complete different quests for earning in-game currency.
Finally, after you have caught a lot of Pokemons and become a true "Pokemon Master," you can battle with others as well.
3. Dank Memer
When talking about an ultimate meme showdown, nothing offers more on the table than Dank Memer.
The bot comes with a wide array of commands, which allow you to –
Create customized memes and videos
Play text games to generate in-game currency
Make fun of your friends through different modes
Steal others' in-game money
Enjoy various fun events and gain more in-game credits
Best Discord Bots for Listening to Music
Only talking about or playing games on Discord can sometimes get too monotonous. So, you must add something like the music discord bots to keep your members engaged. Here are some options to choose from –
Groovy
Groovy is, in essence, an advanced music bot, which enables a user to play songs from different sources. Some of the supported options are –
Twitch
YouTube
Deezer
Google Play Music
SoundCloud, etc.
Groovy allows you to search songs from your preferred sites, add some of them to your favourites, set an alias, and much more.
Do you want to keep things interesting? Try playing random songs on Groovy and see if you like them or not!
Hydra
Like Groovy or any other music bot, Hydra provides the same features as well.
So, what does it make it unique amongst the crowd?
With Hydra, you can search different playlists on YouTube, play songs using their album name, and many more!
Hydra also allows you to search lyric songs and play them on LyricsPlus. You can also notify your server mates while listening to something so that they can join you.
Rhythm
Rhythm is an all-in-one discord bot, which helps you moderate a server and find music on your own.
The sound quality of Rhythm is much better than many other similar servers. Also, it is easy to use.
Finally, this discord bot also allows you to create a party where you and your friends can listen to songs together!
Summarizing It All Up
So, how did you like our list of the best discord bots? Did you like any one of them?
If you ask us, we suggest you try each of them and see what works best for you. However, if you are looking for a personal recommendation, we will ask you to go for MEE6.
It's the best option when talking about moderation due to both its functionality and versatility.
Thus, you can add this one and customize your server first and then talk with your discord members for suggestions.
Also, do not forget to comment on what you are planning on using. We would love to hear from you!
About Author
Lucia Patterson was born and raised in New York. She is a passionate blogger and also a contributor writer at 7Best Things. As an admirer of history and art, she keeps traveling around to places that have a story to tell.