The use of technology in every industry has set the pace for accelerated growth and quality service delivery. Digital tools have become essential to a fast and highly competitive market. It is nearly impossible for any business to move forward without automation and technology.
A business that relies heavily on digital tools, such as e-commerce, must stay informed about the latest technology trends.
According to Statista, retail e-commerce sales are recorded to be worth $4.9 trillion worldwide. This hefty revenue share is due to the diverse range of tech-based solutions. Modern applications decide the future of retail business by setting the momentum for growth.
Here are the seven techs every e-commerce site needs to optimize its business and increase its revenue.
7 Techs Every E-commerce Site Needs
Chatbots
Chatbots are the most useful technologies businesses rely on to meet the customer's demands. With the help of chatbots, e-commerce sites can provide quality customer service 24/7. Artificial intelligence allows customers to chat with robot representatives on e-commerce sites to ask questions and resolve their issues. This technology shapes online customers' experience as they don't have to send emails or visit stores to get relevant information. The fully automated system allows businesses to retain customers and optimize operations. In this way, employers and employees can focus on more specialized tasks that are not possible to handle without human interference.
Collaborative Technologies
Collaborative technologies transformed how businesses communicate and collaborate across different teams in remote locations.
Team meetings and video conferencing have improved through shared platforms. For instance, Logitech is a platform that businesses can use to manage their off-site teams in different locations with ease and security. It is especially useful for e-commerce enterprises that want to adopt innovative yet affordable tech solutions for their teams.
In the wake of the post-pandemic world, collaborative technologies have become vital components for business success. E-Commerce companies cannot streamline their operations without relying on collaborative solutions that provide seamless connectivity.
Smart Search
No e-commerce site can expect to flourish without smart search technology. This tech feature allows users to quickly filter out their search results on the online store. No matter what products and how much variety the e-commerce store owns, it is useless if the site is not customer-friendly. In this fast-paced world, customers look for quick solutions. When it takes a long time to reach their favorite product, customers are likely to lose to the competitive sites. With the smart search, customers can image or voice search,
Smart search enabled businesses to improve the customers' shopping experience, raise conversions and ensure customer loyalty.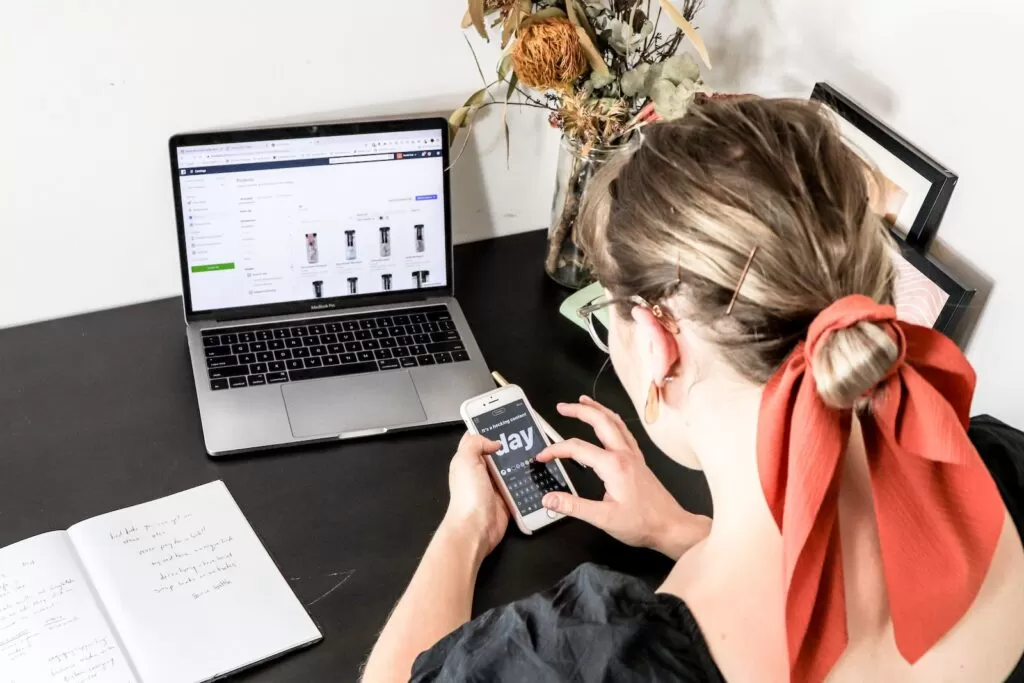 Data Analytics
Understanding the target audience's behavior and their buying patterns play a major role in the success of the online business. Data analytics has the power to divulge crucial details about the e-commerce site. For instance, how customers react to the site, what is the most selling product, and what is the navigation pattern on the site. With the help of data analytics, retail businesses can figure out valuable data insights about tier business trajectory.
In addition, powerful analytics help e-commerce sites improve decision-making and remove service delivery obstacles. Google Analytics is the best data analytical tool that helps retail businesses to fine-tune their products according to audience needs.
Augmented Reality
Augmented reality is gaining popularity in the e-commerce industry. Shortly, an online business could not survive without using augmented reality in the competitive retail market.
The powerful feature of this technology enables users to experience the online products as in real life. They can visualize what products would look like in reality and explore them in detail. For instance, visitors on the e-commerce site can envision the dress and how it would look on them. For this purpose, they need a smartphone and access this tech feature on the website. This way, e-commerce businesses can achieve more customer satisfaction and desirable outcomes.
Augmented reality tools like R2U are successfully used in the e-commerce industry to make the online customer experience more productive.
Big Data
In this digital age, everything is data-driven in one way or another. Retail businesses record customers' information and process orders daily, so they need a quality data storage and management system.
Average computers cannot meet the needs of e-commerce businesses. Big data has made this job easier as it empowers online businesses to handle vast volumes of data efficiently.
What makes big data different is its ability to adapt to increasing data. It works and processes information more efficiently when data continues to increase in size. Big data is the tech tool that has the potential to meet the future challenges of e-commerce sites.
Blockchains
Blockchain technology helps businesses to process financial transactions and store customer data securely. Constant data loss and hacking threats lead to the increased use of blockchain technology in business operations. It works on the principle of interconnected data blocks that are hard to decode and tamper with. This database makes it impossible for cybercriminals to get into the system and steal sensitive information and financial data. It may include trends in sales, bank account details, credit card numbers, and other important data.
Online retail stores generally feel under pressure to secure the customers' data. However, blockchain technology makes it easier to protect crucial information from hackers.
Final Thoughts
With increased competition and growth margin, every retail organization must adopt a tech solution that aligns with their business interests. Technology is a powerful aspect of modern times that can yield tremendous outcomes if put to the advantage. Every e-commerce site must leverage the technology to reach sales targets and ensure a quality customer experience.
Jayesh is a freelance content writer. He has been in content writing for 3 years now and he has written content across various technologies. Jayesh aims at creating engaging and insightful content that creates awareness and increases brand visibility.